61 Episcopal clergy ousted over alignment with anti-gay bishop.

ABC News on executions of gay Iraqis: "The United Nations Office for the Coordination of Humanitarian Affairs
believes as many as 30 people have been killed during the last three
months because they were — or were perceived to be — gay."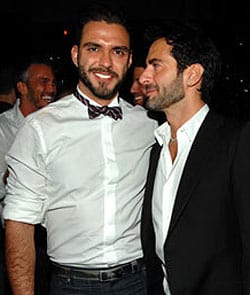 Inside Marc Jacobs' 30th birthday party for Lorenzo Martone at not-yet-opened NYC club Avenue.

Real Housewives of New Jersey's Danielle has a criminal record and a mugshot.

Biggest cities for bottoms: Houston, Miami, San Francisco, L.A..

Tennessee hate crimes bill pushed to 2010: "Opposition to the bill came forward with false claims that it would
criminalize religious speech. This claim ignores the reality that not a
single case has ever been filed against a minister under current statue
for promoting intolerance or denying understanding of the transgendered
community."

T.R. Knight and Mark Cornelsen still a hot item.

Britain's Got Talent judge defends Susan Boyle, explains meltdown: "Susan is finding it very, very difficult to cope, and to stay calm. She has been in tears many times during the last few days,
and even, fleetingly, felt like quitting the show altogether at one
point and fleeing all the attention. I am calling today for everyone to give her a break."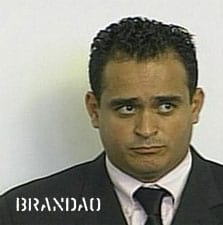 Boston gay basher Fabio Brandao gets off easy: "Brandao today admitted kicking and hitting the men while using
homophobic slurs during the beating last August. Three other attackers
have never been identified. The 29-year-old Brandao received a two-year suspended sentence and
won't spend time in prison if he follows terms set by a Boston
Municipal Court judge, including alcohol counseling and paying the
victims' medical bills."

Seann William Scott and Adam Brody are a couple of dicks.

George Clooney on Prop 8: "At some point in our lifetime, gay marriage won't be an issue,
and everyone who stood against this civil right will look as outdated
as George Wallace standing on the school steps keeping James Hood from
entering the University of Alabama because he was black."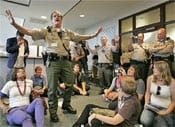 Forty people who staged a sit-in at the County Administration Center in San Diego over Prop 8 left peacefully: "The demonstrators had sat for hours in the waiting area in the
county clerk's marriage license office to show their support for
same-sex marriage. Three same-sex couples asked for marriage licenses
and were denied. The event was organized in response to the state Supreme Court's decision Tuesday to uphold the state's gay marriage ban. Just before closing time at 5 p.m., about five hours after the first
protesters had arrived, seven or eight sheriff's deputies came in and
told everyone it was time to go." 

Chace Crawford talks about his upcoming Footloose gig.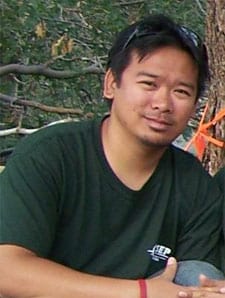 Filipino man Philip Belarmino granted asylum by U.S. immigration judge: "His asylum application was based on his persecution in his homeland for being a homosexual. Expert immigration lawyers are generally of the opinion that cases
involving applications for asylum based on gender are impossible to
win. Another hurdle that Belarmino had to overcome was the one year
statutory bar for the filing of asylum applications from the time of
entry in the United States. Belarmino filed his application more than
one year after his arrival."

Shirley Tan invited to testify at hearings for Uniting American Families Act: "When I spoke to  Jay today, she said that the family is very honored
and extremely excited to go to D.C.  for this historic hearing. 
They are looking forward to a visit to their representatives
offices, Rep Jackie Speier and Senator Feinstein, especially to thank
all the staffers who worked so hard to help them."

Russell Tovey 20-something werewolf series coming to BBC America.

Prop 8 setbacks a "big gay shrug.": "…these setbacks are not insurmountable roadblocks. They are merely
obnoxious speed bumps on what social conservatives see as our nation's
ungodly highway to hell. They only slow us down a little."