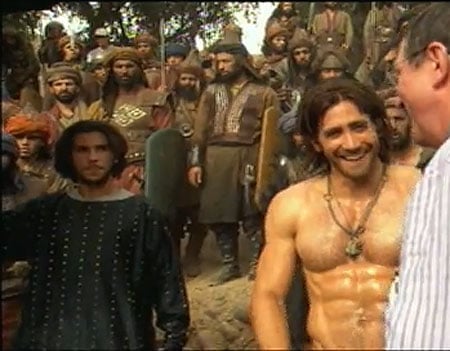 Jerry Bruckheimer was interviewed recently about the upcoming film Prince of Persia starring a very buff Jake Gyllenhaal.
Interviewer: "What does Jake Gyllenhaal bring to the role of Prince of Persia."
Jerry Bruckheimer: "Well, he's very handsome. And he's in fantastic shape. He got in great shape for this movie…"
But he didn't juice up.
Watch the clip, AFTER THE JUMP…
Previous shots…
Jake Gyllenhaal is the Prince of Persia [tr]
Jake Gyllenhaal: Pumped and Pretty in Persia [tr]