A Winthrop, Massachusetts man has been charged with hate crime assault after beating a woman on Commercial Street in Provincetown: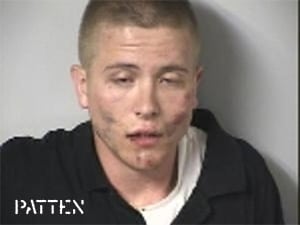 "Twenty-year-old Eric Patten of Winthrop was arrested shortly after 1 a.m. Saturday.
Police said Patten approached two women in front of a cafe on
Commercial Street, called one of them an offensive name referring to
gay men and pushed one of them into a cafe window, which broke. Authorities said Patten was drunk and thought the two women were gay men."
CapeCodOnline: "…residents and visitors alike said they were disgusted by the incident. 'People
are outraged,' said Dana Hope outside the Post Office Cafe and Cabaret,
where Patten…allegedly accosted two women and
assaulted one of them."
Residents in his home town of Winthrop called Patten a "do-gooder": "No one was home yesterday at his mother's home, a three-story house
that sits on the ocean just steps from the toney Cottage Park Yacht
Club. The neighbor, who requested anonymity, said Patten, the son of a
well-to-do family, is 'the type of kid who would run across the street
and help carry in the groceries.'"
"He's a very good kid. Very respectful," the neighbor said.
The women were treated for injuries. Patten is due in court on Tuesday.