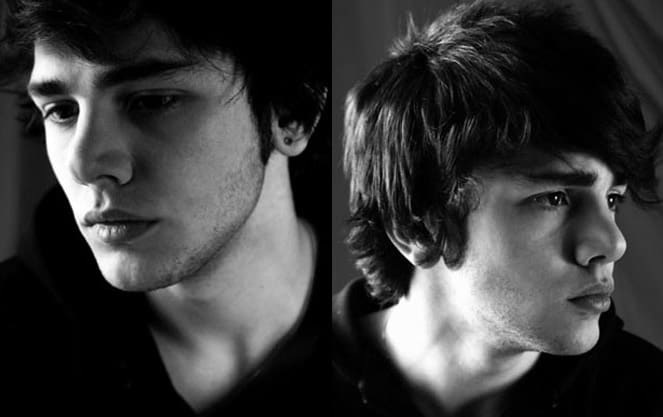 NATHANIEL ROGERS
Nathaniel Rogers would live inside a movie theater but for the poor internet reception. He blogs daily at the Film Experience.

Take One: Cannes Aftermath
One of the under reported stories from last weekend's Cannes wrap up was the success of the gay auteurs. Two lesser-known gay filmmakers walked away with major honors. The Philippines most prominent auteur Brillante Mendoza was the lucky recipient of the jury's most controversial decision: he was named Best Director for the shockingly violent dismally reviewed Kinatay. Roger Ebert actually thought it 'the worst film in the history of the Cannes film festival.' The second winner was Actor Xavier Dolan-Tadros (head shots above) who wrote, directed and starred in J'ai Tué Ma Mère (I Killed My Mother) when he was only nineteen. Cut to: One year later. His semi-autobiographical movie about a gay teenager's difficult relationship with his mother netted an incredible three prizes at the world's most prestigious film festival. You can see an interview with Xavier here.  And in case you missed it over the holiday weekend: all the Cannes winners.
Take Two:  A Random Sampling of Gay Auteurs
What are some of our out movie directors up to these days? And which one of them has a thing for French porn star François Sagat?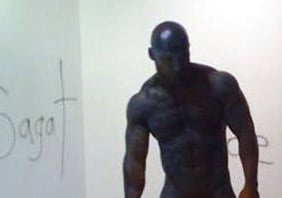 The answer, AFTER THE JUMP…


  Bruce LaBruce (Hustler White, The Raspberry Reich) of course. Apparently his last picture, the zombie  flick Otto: Or Up With Dead People only whetted his (gory) appetite for boy-crazy zombies. His next picture will be a hardcore zombie porn. NSFW pictures from LaBruce's mixed media installation piece "Motel Hell" here. This piece seems to be a living commercial for the upcoming movie. LaBruce has been enthusiastically tweeting about it and posting pics of himself in bed with Sagat.

John Cameron Mitchell (Hedwig, Shortbus) begins filming Rabbit Hole in New York next week. It's an  adaptation of the Broadway hit about a grieving family. Nicole Kidman takes over the role that won Cynthia Nixon a TONY on Broadway.

François Ozon (8 Women, Swimming Pool)will have a new film on US screens next year. His films usually havequeer elements but in his latest it's only (possibly) in themetaphorical sense. Ricky is a fantasy film in which a family struggles to deal with their very unusual child. He's got wings, you see.  Here's the trailer.

Gus Van Sant might take a while to deliver a follow up to Milk (Sean Penn, on the other hand, is busier than ever). Van Sant has two pictures in development including an adaptation of the 60s psychedelic drug novel The Electric Kool-Aid Test with a screenplay by his Oscar-winning Milk partner Dustin Lance Black. In the meantime he's made a new short which will be screened at the Worldwide Short Film Festival next month.

John Watershas no new films on the radar (Fruitcake was having financing problems) but he's been touring with his one-manshow "This Filthy World" and he's always in demand for public appearances. Earlier this month at the Maryland FilmFestival (pictured right) he introduced a screening of the sexually adventurous french musical LoveSongs quipping that it was "a great gay recruiting film" Have you seen that film yet? I wasn't won over at first but it sure is sticky.

Christine Vachon is not an auteur. But I'm pretending she is for a turn around / wrap up to this post. As a producer she shepherded so many gay films to the screens over the years (Boys Don't Cry, Hedwig, Go Fish, Velvet Goldmine, I Shot Andy Warhol, Stonewall) that she became a true titan of GLBT cinema. But what is "Queer Cinema" in 2009? She rejected the labels in an interview this week
Christine: Well, what is "New Queer Cinema"? There is no New Queer Cinema, there's only old queer cinema.
Interviewer: You wouldn't say that Todd Haynes and Gus Van Sant are at the cutting edge of New Queer Cinema?
Christine: God no! What makes them at the cutting edge of queer cinema?…honestly, I think that the whole notion of queer cinema was back in the day, when the means of distribution was so much more limited and the only way that gay people could see themselves on screen was to take action themselves.
What is queer cinema to you? Do we need it anymore or are the plentiful supporting gay characters (and very occasional leads) in mainstream film and television more than enough?
Take Three: Epilogue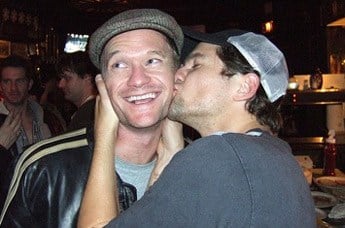 Just a reminder that Joss Whedon's web phenom Dr. Horrible's Sing-Along Blog arrives on DVD (again) next Tuesday. I've seen the new DVD and its extras (including the very meta "Commentary! The Musical") and I highly recommend. The ridiculously charming and talented Neil Patrick Harris plays the title character, a lovelorn singing supervillain. Watch him practice his evil laugh on Tuesday and then watch him host the TONY Awards on Sunday. It's a double dose of Neil Patrick Harris. The first week of June is Neil Patrick Harris week. Pass it on!