A 50-year-old Buffalo, New York man was the victim of a "near-fatal" suspected gay bashing in New York's West Village last night at approximately 2am. Alan Williams was hailing a cab when the attack happened.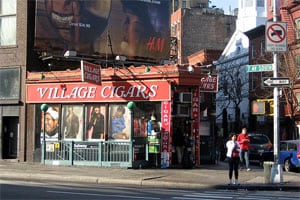 The New York Daily News reports:
"Police Commissioner Raymond Kelly said the NYPD is investigating the near-fatal beating as a 'possible bias attack.'
Williams was unconscious, in serious condition, at St. Vincent's Medical Center. He has not been able to speak to police and it was unknown if he's gay.
He was standing on Seventh Ave. South when a band of four thugs blocked him from getting into two cabs – then clocked him in the face.
The blow dropped Williams to the concrete and his head bouncing off the pavement, Kelly said.
Passersby tried to stanch the flow of blood with rags from a nearby bar. 'When I went out, I saw a man lying on the ground bleeding,' said Shanna Sharp, who was bartending nearby. 'He was bleeding a lot.'
Residents told cops a group of troublemakers in the area has been hassling transvestites."
The attack was made by a group of men. One of them said "I got him good," after beating him to the ground, according to the paper.
City Council Speaker Christine Quinn is asking witnesses to come forward.
(image source)