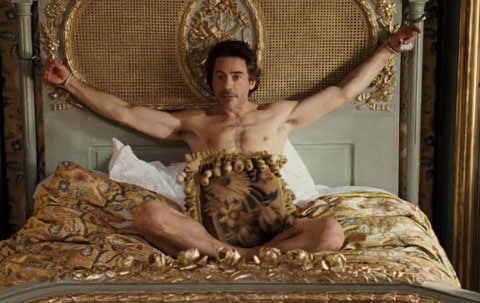 The full trailer for Guy Ritchie's Sherlock Holmes with Robert Downey Jr. and Jude Law is out and looks like it has something for just about everyone, including the scene reported by viewers at Showest (above)
Ritchie lives up to his promise of a Holmes with more physicality. There's plenty of skin here. No sign in the trailer of reports that Holmes and Watson are portrayed in a "gay" way (Watson and Holmes were reported to share a bed in the film), although there is this bit in the trailer of bickering couple-style from Watson:
"When do I complain about you practicing the violin at 3 in the morning.Or your mess? Or your general lack of hygiene, or the fact that yousteal my clothes?"
In any case, the film looks like a winner and Downey Jr. is in fine form. Watch the trailer,
AFTER THE JUMP…