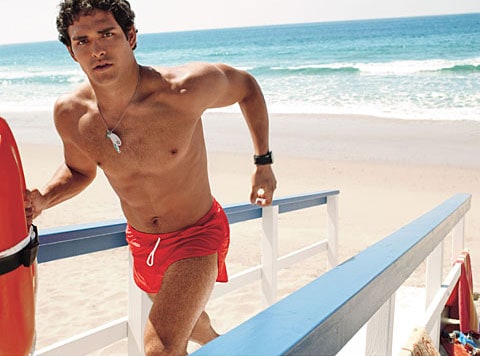 New York Jets rookie quarterback Mark Sanchez has already jumped headlong into the world of fashion mag objectification in a new swimwear shoot for GQ shot by Carter Smith.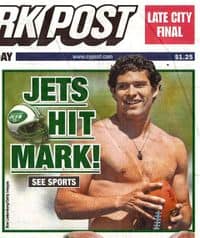 They write: "Like all NFL rookies, Sanchez now faces a punishing time at trainingcamp, where he'll no doubt be hazed by his new teammates. We're goingto go out on a limb and assume that these photos—of Sanchez informfitting lifeguard-wear—might not help."
You may have missed…
Sportrait: Janko Tipsarevic [tr]
Sportrait Joe and Nate Montana [tr]
Sportrait: Joe Cole [tr]
Sportrait: Matthew Mitcham [tr]
Sportrait: Alexandre Despatie [tr]
Sportrait: Danny Cipriani [tr]
Sportrait: John Cena [tr]
Two more shots, AFTER THE JUMP…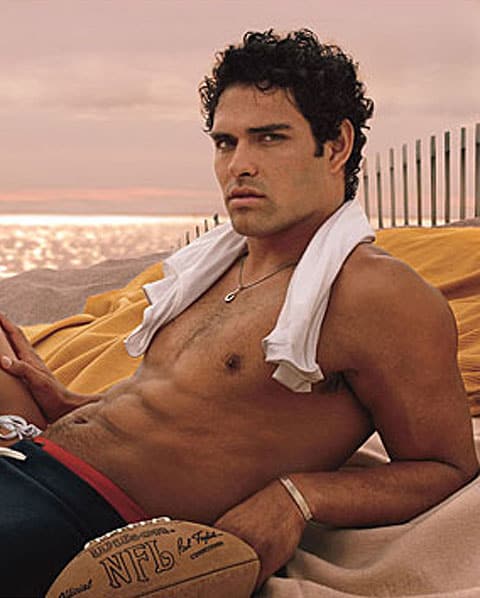 You can also browse an earlier collection of Sanchez shots at Kenneth in the 212.