John Berry, the White House director of the Office of Personnel Management and the highest ranking gay official in the Obama administration, offered The Advocate's Kerry Eleveld a relatively bleak look at the action that has thus far been taken and the road ahead for LGBT issues, attempting to cloak his words in a veil of assurance that, given the President's actions thus far, may very well fall on deaf ears.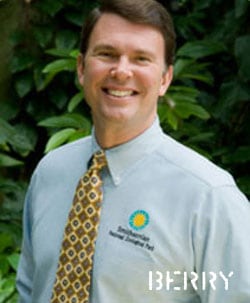 Eleveld's exchange took place backstage at Capital Pride where Berry, who gave an impassioned speech at the Justice Department last week on the importance that the federal government do more to ensure civil rights for LGBT Americans, told Eleveld he'd "been authorized [by the administration]
today to say everything that I'm going to be saying."
First, a bit of positive news: "…the Obama
administration hopes to secure passage of Hate Crimes
this coming week and that President Obama is soon to
announce an initiative pertaining to providing federal
LGBT employees with benefits equivalent to those
provided to their heterosexual counterparts."
On a backroom deal with LGBT groups: "One of the first
things I want to be clear about is that there are a lot
of charges that there's been some secret deal or
backroom deal, there isn't one. There
isn't one, there is no secret deal. We are working in
partnership with all LGBT groups, and all groups are doing
what they should be doing, which is passionately
representing their unique interests."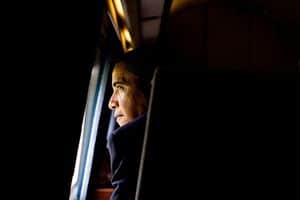 And on the DOMA brief: "Finally, I want
to talk to you about the DOMA brief. Our strongest
argument against "don't ask, don't
tell" is that we stand with the truth. And that
we, more than anyone, know the cost of lying and the
terrible pain it invokes. This president
took a solemn oath to uphold the Constitution of the
United States and he does not get to decide and choose which
laws he enforces. He has to enforce the laws that have
been enacted appropriately and that he has inherited.
It would be wrong for me or any of our community to
advise him to lie or to shirk his responsibility.
He's doing his job. He has made clear that he
stands for the repeal of DOMA. It will be part of this
administration's agenda to accomplish that act. We
ought not waste energy and angst attacking him when we
should be focusing the energy and effort on getting
218 votes in the house and 60 votes in the Senate, and
that's where we ought to target the energy and the
strength of this community and this president is with
us, this is our agenda and it's his agenda."
Richard Socarides actually says just the opposite in his Americablog piece.
Berry said the administrations goals are hate crimes, ENDA, "Don't Ask, Don't Tell", and DOMA, in that order.
With this clarification: "Now, I'm
not going to pledge — and nor is the president — that this
is going to be done by some certain date. The pledge
and the promise is that, this will be done before the
sun sets on this administration – our goal is
to have this entire agenda accomplished and enacted into law
so that it is secure." Asked repeatedly, Berry refused to say whether these agenda items may be scheduled for Obama's second term. Just this: "We hope we get eight years, but if we're
limited to four, we're still going to try to
pursue this agenda."