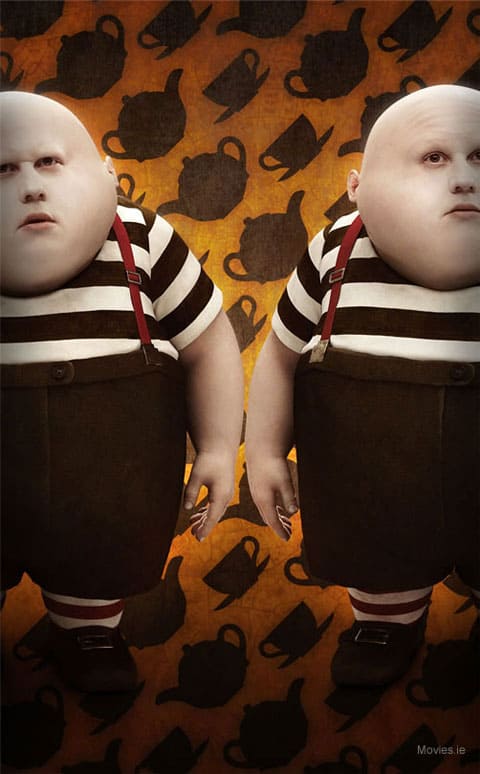 Here's one more shot from the preview of Tim Burton's upcoming Lewis Carroll adaptation Wonderland. The parts of Tweedledee and Tweedledum are played by Little Britain's Matt Lucas. Casting at its best.
In other Matt Lucas news, he's set to co-star in the upcoming West End production of Joe Orton's Prick Up Your Ears: "Lucas plays Orton's lover Kenneth Halliwell opposite Chris New as
Orton in the show, which takes its inspiration from the Lahr bio and
Orton's diaries rather than the 1987 pic of the same name. Daniel Kramer helms the play, produced by Sonia Friedman Prods., Kim Poster for Stanhope Prods. and Lee Menzies."
It's set to open September 17.
(via first showing)