Re-hearing petition filed in Prop 8 challenge? UPDATE: See, AFTER THE JUMP…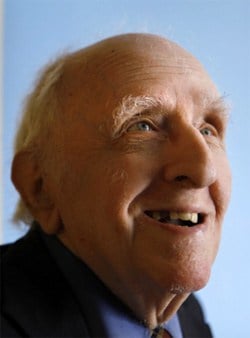 AP: Pioneering activist Frank Kameny talks gays and government.

Simon Cowell to remake Saturday Night Fever with Zac Efron as Tony Manero?

Point Foundation announces 2009 scholars.

Jon Voight slams Obama: False prophet.

Hell's Kitchen host Gordon Ramsey calls Australian TV host Tracy Grimshaw a lesbian pig: "Later he said he was only joking.Grimshaw, though, failed tosee the humor and retaliated on her program Monday night, callingRamsay an 'arrogant narcissist' and a 'bully.'"

Malawian court has Mercy on Madonna: she'll be allowed to adopt.

Tom Brady rescued from overturned kayak in the Charles River in Boston: "He had to be rescued. The launch guy went out and gothim and got him back in the kayak. He's been bragging about it eversince. He's telling everyone he rescued Tom Brady."

Joan Garry: Obama lacking 'empathy' on gay rights.

Inside a NYC fundraiser for Gavin Newsom.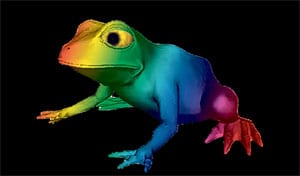 Multi-colored frog worshiped as a god in India?

KXRQ-FM Radio hosts who mocked transgender children to do special segment featuring transgender advocates: "Rashad Robinson of theGay and Lesbian Alliance Against Defamation said Monday that thegeneral manager of station KXRQ-FM told him that talk show hosts RobWilliams and Arnie States also plan to apologize during Thursday'sshow. During their May 28 program, one of the men said he wouldhit his son with his shoe if he wanted to wear high heels. The otherquipped that a boy who asked to wear a dress was 'a little idiot.'  Severalcompanies threatened to pull advertising from the station after GLAADlaunched a letter-writing campaign against the comments."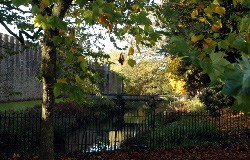 Welsh gay men targeted by rangers with cameras in park raids?

No biting: Adam Lambert licks Twilight director.

Mika debuts new songs in London.


Graffiti art's new respect: "Like a slow-burning fuse, graffiti has smoldered in the contemporaryart world for decades: omnipresent in the streets yet not quite hotenough to catch fire in the market. But this year it exploded, withgraffiti and "street art" shows in major museums and gallery spacesboth sides of the Atlantic — and people have been lining up round theblock to get in."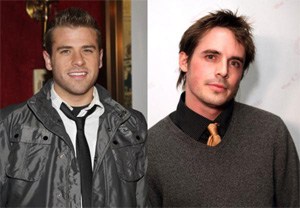 One Life to Live to out two existing male characters played by openly gay  Scott Evans (Chris Evans' brother) and Brett Claywell, and put them in a love affair.

Is Dominic Monaghan joining Grey's Anatomy?

Brooklyn Assemblyman wants all non-Jews out of Holocaust memorial: "Brooklyn Assemblyman Dov Hikind doesn't want gays, political prisoners,gypsies, the handicapped — or any other group of people persecuted andkilled by the hundreds of thousands during the Holocaust — to berecognized at the city-owned Holocaust Memorial Park in Sheepshead Bay.Even though 5 million non-Jews were killed by the Nazis alongside the 6million Jews, Hikind says that 'to include these other groupsdiminishes their memory.'"
UPDATE to first item, AFTER THE JUMP…
A Statement from NCLR Legal Director Shannon Minter Clarifying the Recent Court Filing in the Prop 8 Challenge
(San Francisco, CA, June 9, 2009)—NCLR and our co counsel (Lambda Legal, the ACLU, Munger, Tolles & Olson LLP, and David Codell) filed a petition for rehearing for the limited purpose of asking the court to correct a factual error in the opinion. The document must be titled petition for rehearing because that is the only procedural vehicle for requesting any modification, but we are simply asking the Court to correct a factual error, not to rehear the entire case. The current decision states that the racially discriminatory initiative amendment that was challenged on federal grounds in Mulkey v. Reitman was never challenged on the alternative ground that it was an unlawful amendment (i.e., the same ground upon which we challenged Prop 8). In fact, however, that initiative amendment was challenged on that basis in a companion lawsuit, so we have asked the Court to correct that error. That is important because the distinction between an amendment and a revision will continue to be an important issue under California law, and we do not want future courts to be misled by that factual error.
(via day of decision)