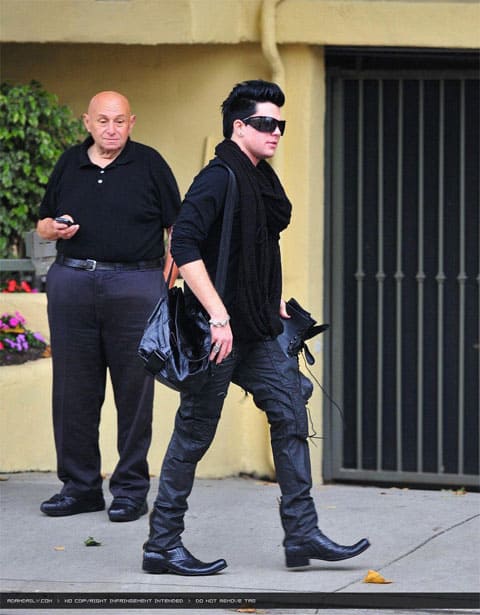 Adam Lambert was named one of 2009's Hottest Bachelors by People.
Said Lambert to Access Hollywood: "I'm not hot! That's pretty cool. That's really cool. I think that attractiveness is a universal
thing. It shouldn't matter who your preference is. I mean, it's like,
[if] you think something is good-looking, you think it's good-looking.
What's the difference? I mean my goal is to just sing. I'm just putting on a
show, you know, and if that's how people feel about it then that's
really cool."
He also said he was interested in doing a cosmetic line: "Maybe [an] eyeliner, nail polish combo line. It will be very livable. You can put it on and it will stay
for the whole week."