Here's more for the Huckabee violence threshold report for this week: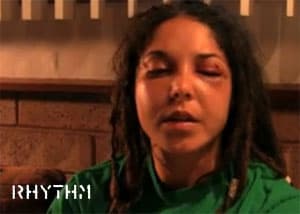 San Diego: "Rhythm Turner, 25, singer and guitarist in localband, Rhythm and The Method believes she was the victim of a hate crimewhen Vincen Matthew Williams, 21, assaulted her, after she hugged hergirlfriend, outside Canes Bar & Grill in Mission Beach on Thursday,May 14. 'I was assaulted because of my sexual orientation, because I choose to want to give my girlfriend a hug,' Turner said."
Turner posted a YouTube video shortly after the attack. Watch it, AFTER THE JUMP…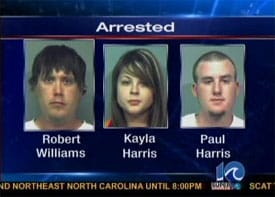 Yorktown, Virginia: "A man is recovering after York investigators say he was badly beaten by a gang. It happened along the waterfront in Yorktown. Thepolice report says the gang who allegedly attacked made reference tothe KKK. The report also says the man who was badly beaten washeterosexual, but the two men he was with were homosexual and anotherfriend was Asian…'Two of the suspects beat down one of the victims pretty bad. He had to go the hospital, had some head trauma,' said Ivey. Thepolice report reveals the victim was on the ground while the suspectsallegedly 'kicked him numerous time about the head andtorso…including a soccer style kick to the head.' Shortly after the suspects left the fight, Ivey says they were arrested. 'They'regoing to be dealt with rather harshly. The gang statute is a seriousthing along with the malicious wounding charge,' said Ivey.The police report reveals during the fight, the number "311" was used regularly along with ethnic and anti-gay slurs."
Watch the disturbing news report on the Yorktown incident, AFTER THE JUMP…
Santa Cruz, CA: "A 51-year-oldSanta Cruz man was arrested Thursday morning after allegedlybrandishing a knife and threatening to kill a stranger because of hissexual orientation. The man, later identified as Danny Roberts, a local transient,apparently approached another man downtown and asked if he was gay,police said. When the man said he was, Roberts allegedly pulled out aknife and said he was 'going to kill a gay.' The victim told Roberts toleave, then returned to a nearby business where he called police."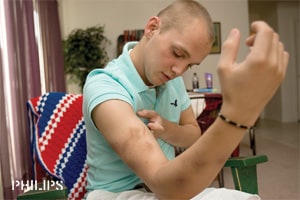 Ogden, Utah: "Whitney Goich, 20, and Wil Phillips, 24, each were assaulted earlyTuesday morning in separate attacks at 3455 Harrison Blvd., police say. Both victims claim the man who assaulted them shouted anti-gay slurs as he carried out the beatings. Goichsaid she was walking into the apartment complex around 2:30 a.m. tovisit a friend who had just moved in when a man approached her andpunched her in the face. He shouted a few slurs, grabbed her by theface and thrust his knee into her nose, she said. 'He hit me,then said, 'I hate you (expletive),'' said Goich, who identifiesherself as a lesbian. 'Then he took his knee and struck me with it.' ChristopherVonnegut Allen, 30, was arrested and booked into Weber County Jail ontwo counts of assault, both class B misdemeanors, and one count ofcriminal trespassing. He was released on bail."
Watch Rhythm Turner's YouTube video and a report on the Yorktown, VA incident,
AFTER THE JUMP…
Yorktown incident: