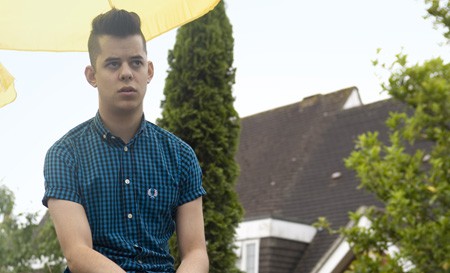 MODERN TONIC
Modern Tonic is a free daily email of eclectic pop-culture recommendations from a gay perspective. The editors of Modern Tonic present a weekly music update here on Towleroad.

NEW ARTIST TO WATCH AND FREE DOWNLOADS:
Twenty-three-year-old Ben Esser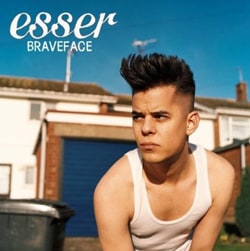 looks like he just appeared on the scene wearing his matchstick jeans, ska-inflected shirts and a psychobilly quiff that resembles a triple-decker sandwich from Katz's Deli. But this young solo artist's been part of the London underground since 2004 as the drummer for the jaunty — and now defunct — U.K. indie kids Ladyfuzz.
His debut Braveface — out now in the U.K. — proves it's not just his hair that's big. Esser, from Essex, has the potential for a Lily Allen-size U.S. breakthrough with his pop-friendly beats, laddish songs of big bad love, and withering English wit.

Braveface comes out Stateside in August, but until then you can whet your appetite with these free downloads of album track "Headlock" and a tasty Prince Paul remix of his first U.S. single "I Love You."

MUSIC NEWS:

Live Nation is attempting to address consumer dissatisfaction with their multiple service charges by kicking off "No Service Fee Wednesdays" tomorrow.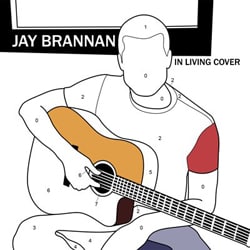 Sexy gay folkie Jay Brannan will release In Living Cover, a collection of seven cover songs and two originals, on July 7. The release coincides with a month-long U.S. tour starting July 8 in New York City.

Joss Stone is reportedly trying to buy out the remainder of her recording contract with EMI.

Is Nelly Furtado bi-?  The "Promiscuous" singer of Portuguese descent will release a Spanish-language album in September.


eMusic, the internet music download site that positions itself as a mom-and-pop indie store in the shadow of iTunes' world-domination, has signed a deal with Sony Music to carry the label's catalog (over two years old) recordings.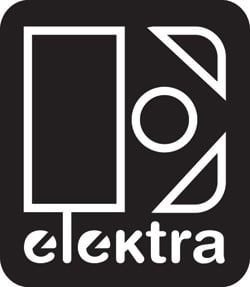 Elektra Records, which was folded into Atlantic Records in 2004 during the Great Music Industry Meltdown, is being revived as an imprint just in time for its 60th anniversary. Signings include Little Boots, rapper Cee-Lo and the French electronic duo Justice ("D.A.N.C.E."). 

TODAY'S NEW RELEASES:
Has it been 12 years since Vanessa Williams last released an album of all original music? Get ready, because a quiet storm is once again brewing on The Real Thing.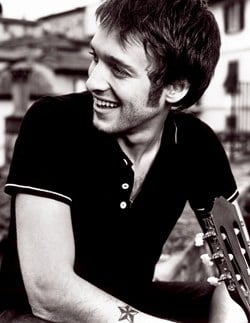 Sophomore slump or sophomore slam? Find out when the Scottish bard Paolo Nutini drops Sunny Side Up.
The Sounds — Swedish New Wave freaks since 1999 — release their third album, Crossing the Rubicon.
The late troubadour Jeff Buckley gets a live CD/DVD combo, Grace-Around the World, celebrating the fifteenth anniversary of his seminal recording.
Even old reprobates can turn a new trick. Witness Iggy Pop's turn as a French chansonnier on Préliminaires.
Broadway actor Malcolm Gets (who also appeared in HBO's Grey Gardens) retraces his musical roots on his debut, The Journey Home.
New releases also from: Diane Birch — Bible Belt; 311 — Uplifter; Franz Ferdinand — Blood (dub remixes of tracks from their last album); Kleerup — Kleerup (import); Away We Go (film soundtrack); West Side Story (2009 Broadway cast) and Rock of Ages (Broadway), plus iTunes has launched a Gay Pride store with gay-related music, movies, apps, podcasts, audiobooks and celebrity playlists.

MUSIC VIDEOS:
DAN BLACK: "Symphonies"
A century of cinema is condensed into three minutes in this anthemic ballad from ex-The Servant singer. From his forthcoming solo debut ((un)) (out July 6 in the U.K.).
MAKE THE GIRL DANCE: "Baby Baby Baby"
French dance duo send three head-turning naked femmes down a busy Rue Montorgueil for this club-ready track. Chiropractors, rejoice!
BOB SINCLAR & THE SUGAR HILL GANG: "LaLa Song"
More Gallic grooves from French DJ/producer Sinclar and rap pioneers The Sugar Hill Gang in this colorful old-school block party of a clip.
PATRICK WOLF: "Hard Times"
The sexually ambiguous singer dons neon face paint in a call to political action, from The Bachelor (out today).