Organizers of a Gay Pride parade happening this weekend in the New York City borough of Queens hope a large turnout will influence their lawmakers on the marriage equality bill: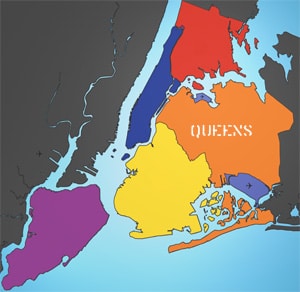 Participants are hoping to change the minds of three state senators in the borough who are opposed to legalizing gay marriage in New York. 'Most of the people who are going to be coming to the parade are going to be focusing on marriage equality,' said parade co-founder Daniel Dromm.
The 17th annual Queens Lesbian Gay Bisexual and Transgender Pride Parade will kick off at noon Sunday at 37th Ave. and 89th St. in Jackson Heights. Dromm expects 40,000 attendees – about 10,000 more than last year.
Organizers hope a big turnout will pressure state Sens. George Onorato (D-Astoria), Shirley Huntley (D-Jamaica) and Frank Padavan (R-Bellerose) into supporting a same-sex marriage bill. 'The senators need to realize that lesbian, gay, transgender and bisexual people are their friends, their neighbors,' Dromm said. 'We are, in fact, everywhere.'"
Onorato has been the subject of recent protests for refusing to discuss or take meetings on marriage equality with his constituents. I'm not sure any politician's vote has ever been swayed by a gay pride parade but it's a nice thought.