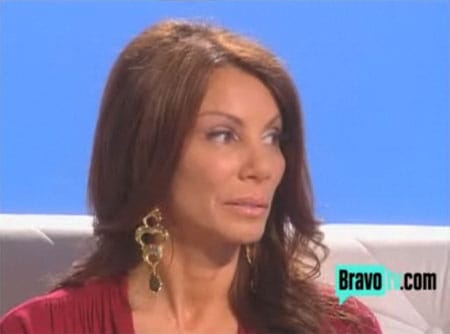 Good for both of them.
On The Real Housewives of New Jersey reunion, the housewives discuss an episode in which one of the husbands made gay slurs. Danielle (above), who has been attacked by the other housewives through the course of the season for her alleged criminal past, defends gays because she has a close best friend who is gay.
The other housewives don't seem to understand how using the word "gay" to express that something is lame can ultimately hurt people. Andy Cohen steps in to defend Danielle. Excellent.
Thank you, Andy Cohen.
Watch it, AFTER THE JUMP…