A security guard at the U.S. Holocaust Museum was shot and killed by an 88-year-old white supremacist before beingshot by other security guards: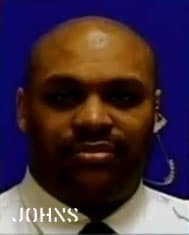 "The security guard, who was identified by police as 39-year-old StephenTyrone Johns of Temple Hills, Md., and the gunman were both taken toGeorge Washington University Hospital. Johns died at the hospital, authorities said later, and the gunmanwas reported to be in critical condition. A third person sustainedminor injuries in the incident, according to police.A law enforcement source identified the gunman as James W. von Brunn,88. On an anti-Semitic Web site he apparently maintains extolling a 'Holy Western Empire,' von Brunn says he served in the U.S. Navy duringWorld War II, worked for 20 years as an advertising executive and filmproducer in New York and then became 'an artist and author' living inMaryland."
Former Defense Secretary William Cohen was on the scene. He spoke to CNN. That video, as well as initial White House reaction, the identification of the victim, and a FOX report, which asks if they were too quick to dismiss Homeland Security Secretary Janet Napolitano's memo earlier this year warning of domestic terrorists.
Watch all the videos, AFTER THE JUMP…
Also, the long internet trail of James Von Brunn, at Gawker.