In its third annual Network Responsibility Index, NBC, CBS, A&E, Sci Fi and TBS all "fail", says GLAAD, when it comes to the
quantity, quality and diversity of images of LGBT people on television, according to The Hollywood Reporter: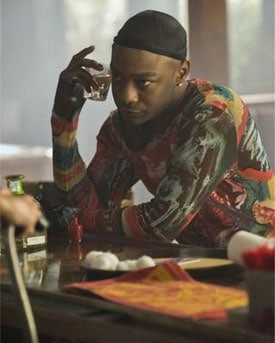 "Four nets were rated 'good,' led by HBO with 42% representation of
LGBT characters, a 16% increase from last year. Virtually all
non-sports original HBO series included LGBT content, with shows
such as "True Blood" and 'The No. 1 Lades Detective Agency' lauded
for featuring 'complex and authentic LGBT characters from diverse
backgrounds.' Also singled out in the report is ABC's drama 'Brothers &
Sisters,' which features three regular gay characters, as well as
the network's 'Grey's Anatomy,' which has a bisexual woman among
the leads. Overall, 'GLAAD analysts found that ABC consistently offers the
most fair, accurate and inclusive representations of the five
broadcast networks,' the survey said. The CW is once again No. 2 among the broadcasters mostly thanks to 'America's Next Top Model' whose seventh cycle featured transgender
and bisexual contestants. Fox made a big improvement, increasing its LGBT representation from
4% to 11% and improving its grade from 'failing' to 'adequate,'
mostly because of bisexual characters on 'House' and 'Bones.'" The
network's upcoming dramedy 'Glee,' which premiered in May, 'shows
excellent promise' with its gay characters, the study said. But
GLAAD also noted that Fox's tally includes some 'problematic LGBT
content,' including what it qualifies as a 'homophobic critique' on 'So You Think You Can Dance' by judge Nigel Lythgow and an 'offensive' gay-themed episode of 'Family Guy.'"
Download GLAAD's full analysis HERE (PDF).