Freddie Stroma, who makes his debut in Harry Potter and the Half-Blood Prince as Hogwarts student Cormac McLaggen, is a rising British actor.
Since entering the Potter fold, Stroma's past performances have been dug up, one of which is a modeling/dancing stint in tighty-whities and other styles for Acne underwear. You can come up with your own music.
Watch it, AFTER THE JUMP….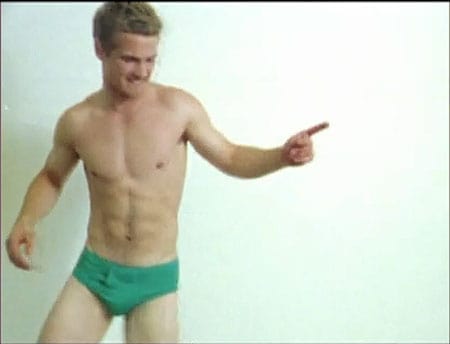 And here's Stroma in Calvin Klein: