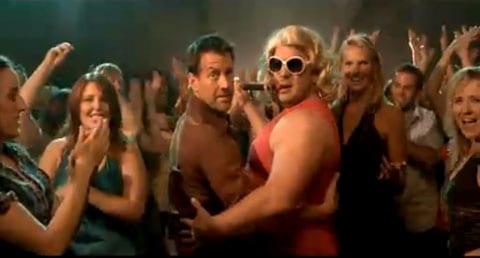 Country artist Phil Vassar says his new track "Bobbi with an I" draws on real-life experience: "Bobbi is actually a guy I knew—this outrageous guy who showed up at aclub one night dressed as a girl. It was just a funny way to pick up chicks."
And likely not a very successful way to pick up chicks, given that Desperate Housewives' James Denton is the only hottie eventually picked up.
Watch it, AFTER THE JUMP…
Here's a behind-the-scenes.