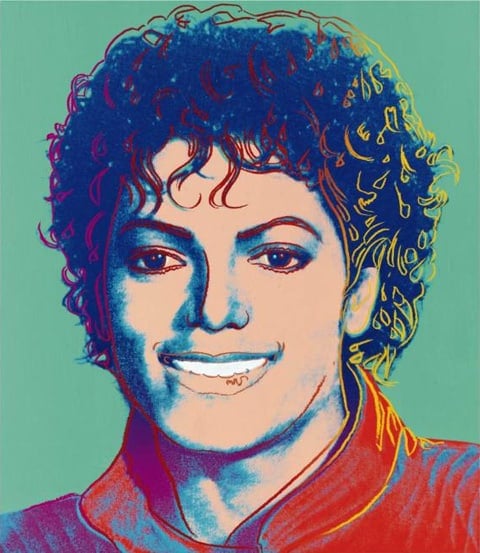 A 1984 Andy Warhol portrait of Michael Jackson has been pulled from a Long Island auction as demand for artifacts related to the musician rises:
"The Vered Gallery in East Hampton says enormous interest prompted the decision. The auction was to close Sunday. The
30-by-26-inch painting shows a smiling Jackson in a red jacket from his 'Thriller' days. Pre-sale estimates ranged anywhere from $1 million to
$10 million. Gallery co-owner Janet Lehr says in a statement she wants to offer the
1984 work to 'the greatest number of prospective purchasers.'"