The editors of Modern Tonic present a weekly music update here on Towleroad. The rest of the week, they scan the pop-culture landscape for movie, TV, book and Web recommendations in their daily email.

NEW ARTISTS TO WATCH AND FREE DOWNLOADS:
Considering how fast dance music moves, it sure has taken Swedish producer Andreas Kleerup's debut a long time to make it to the U.S. Over a year since its overseas release, Kleerup arrives on a cresting wave of clubland hype and expectation.
So, was it worth the wait? Hell to the yes! He's surrounded himself with vocals from the brightest lights in the Swedish skies, including Robyn (the ecstatic "With Every Heartbeat") and Lykke Li (the sinister "Until We Bleed"), as well as voices lesser known to American ears such as Marit Bergman ("3AM") and  Neneh Cherry's half-sister Titiyo ("Longing for Lullabies" — FREE DOWNLOAD HERE in its Joakim remix). He's produced tracks for Cyndi Lauper, remixed everyone from Mika to Roxette, and we imagine he should be expecting a call from Madonna any day now.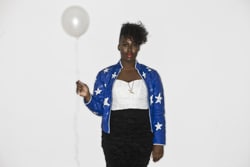 Anita Blay, who records under the name thecocknbullkid, is a striking original. Born in East London to   Ghanian parents, Blay's a fierce individualist who rejects labels as easily as she embraces the dark side of pop. Her 15-minute 4-track debut EP Querelle, available August 4, is a compact sampler of her big hooks and bigger ambitions.  "Clean Apart" — FREE DOWNLOAD HERE — picks over the corpse of a dead relationship with an undeniably bouncy melody. And the first words of the lead song, "Kiss Kiss Kill" go "You can't kiss until you learn to kill / If you don't know now, you never will" — fighting words in the war of the sexes that she backs up with muscular dance tracks echoing Santigold, M.I.A., Morrissey and the punk swagger of The Slits and The Stooges. She's gunning for the big time, and that's no cock'n'bull story.



MUSIC NEWS: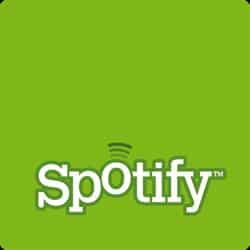 iTunes: Apple is working on a project, codenamed "Cocktail," with four of the five major record labels to create a more compelling package meant to entice consumers to download full albums (as opposed to less profitable single tracks). An interactive liner-notes booklet will include music videos, lyrics, pictures and the ability to play music outside of iTunes. A September launch is planned.

iTunes Killer: Spotify, the very popular European service that allows subscribers streaming access to  over six million songs, plus the ability to create playlists and offline access to the music, is hoping to be available in the U.S, by year's end. Spotify has also just submitted an app to Apple (watch a video of the app here and read an exclusive review here), though the fact that it may offer stiff competition to iTunes could make Apple's consent tricky.


Queen Latifah's first album of original music since 1997, "Persona," will be released August 25. The album is a mix of styles, including a return to rap. 

Madonna's faxed love letters and tapes of naughty answering machine messages (remember faxes and voice messages on micro-cassette? How quaint!), from the early '90s are up for auction. Bidding on the two cassettes starts at $25,000. Check out the auction here.

TODAY'S NEW RELEASES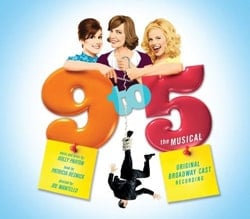 That coat of many colors Dolly Parton sang about in 1971 now includes her turns as an actress, theme park owner and — looky here, y'all — Broadway composer. 9 to 5: The Musical (Original Broadway Cast Recording) drops today. 
Sisters — of the ecumenical sort — are doing it for themselves again! Alan Menken's Sister Act (Original London Cast Recording) is available now by import.
Daughter of James DeBarge and Top 20 finalist on American Idol spinoff American Juniors, Kristinia DeBarge ships her R&B-tinged debut Exposed on the heels of the hit single "Goodbye."
High School Musical's Ashley Tisdale is hoping to graduate from 'tween queen to adult rocker with her sophomore release Guilty Pleasure.
Also Released:  Owl City — Ocean Eyes; Matt Hires — Take Us To The Start, Funny People — Original Soundtrack; Melinda Watts — People Get Ready; Elvis Presley — From Elvis in Memphis; Blur — Midlife: A Beginner's Guide to Blur; Trashcan Sinatras — In the Music; The Radio Dept. — David (EP), plus new singles from David Guetta featuring Akon ("Sexy Bitch") and Zero 7 ("Medicine Man").

MUSIC VIDEOS:
Datarock: "True Stories"
From their sophomore release Red, this Norwegian electro-quartet pounds out an homage to the Talking Heads (the lyrics are made up of their song titles) with an angular dance beat while black and red silhouettes do the herky-jerky.
Mini Viva: "Left My Heart in Tokyo"
The latest dance duo to be launched by the Xenomania production team (Sugababes, Girls Aloud), Frankee Connolly and Britt Love ride a popping bass to Funkytown on this love letter to The Land of the Rising Sun.
Juvelen: "Watch Your Step (Remix)"
This 2007 track from the Swedish electro-funkateer gets a grime update and a sensual video with the shirtless loveman stroking his short-haired kitty as naked bodies roll around in the shadows.
thecocknbullkid: "I'm Not Sorry"
In a pair of bright gold wedges and surrounded by strewn flowers, thecocknbullkid tells her ex fifty or so ways that love means never having to say you're sorry, even if she knows she's done him wrong.