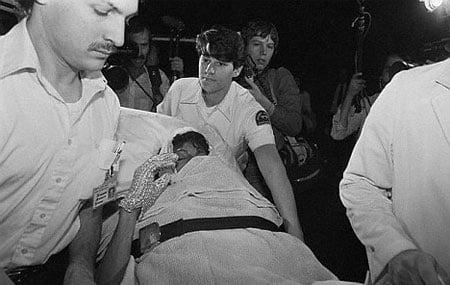 Never-released frightening footage shot on January 27, 1984 at the shooting of a Pepsi commercial where Michael Jackson's hair caught on fire was posted today by Us Weekly. Jackson was performing Billie Jean when a spark from a pyrotechnic effect caused his entire head to be caught up in flames. Above, Jackson being wheeled to the hospital after being burned.
Watch the footage, AFTER THE JUMP…
Also, L.A. Police have refused to confirm whether Jackson's death is being treated as a homicide, as reported by TMZ.