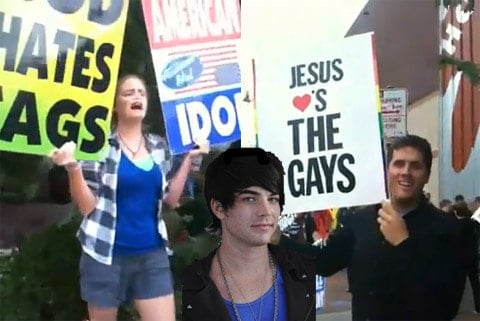 The Westboro Baptist Church hit up an American Idol concert in Kansas City yesterday to protest the existence of Adam Lambert. They were met by at least a couple of counterprotesters, who got them on record.
Said Megan Phelps-Roper, while a few others sang some of their own tunes about how "Brokeback Mountain" has ruined America: "These are a bunch of rebels against God and they're teaching rebellion against the standards and commandments of God."
Tweeted Lambert in response late last night: "Thank you all for the support. Love overcomes hate. Love has no color. Love has no orientation. All is love. :)"
Watch, AFTER THE JUMP…