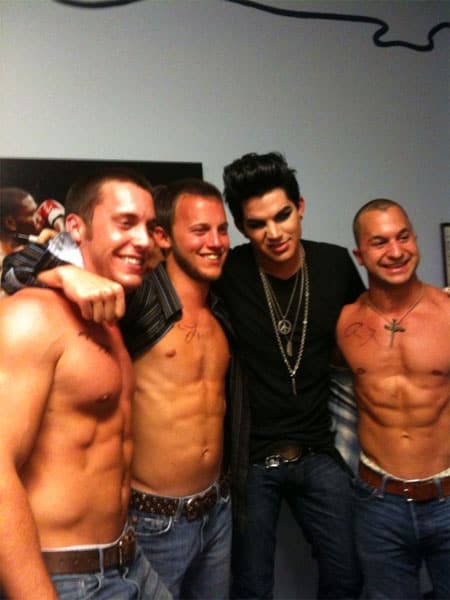 Threats from a stalker apparently thwarted fans' ability to meet American Idol runner-up Adam Lambert at the show's concert in Tampa and perhaps the rest of the tour, the Examiner reports:
"While at the American Idols concert this past week, when a friend of mine went to purchase some merchandise, she was told that Adam would not be at the Meet and Greet event due to threats from a stalker at the Tampa concert the night before.
Reports stated that 'evidently there [were] some people…wearing some insulting Adam, t-shirts and there is some girl outside by the buses who they are concerned about. So Adam didn't come out to see the fans.' … I'm sure his fans will be quite disappointed, since it is also rumored
he will not be at the fan events for the remainder of the tour."
The above fans met Lambert prior to Tampa, apparently. Photo by Flickr user mybearpooh.