Harry Potter and Equus star Daniel Radcliffe has made a major donation to The Trevor Project, the non-profit organization that operates the only nationwide suicide-prevention helpline for LGBTQ youth, the group announced today: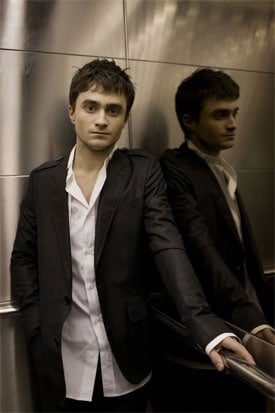 "The 20-year-old actor joined The Trevor Project's Circle of Hope, a community of major donors which plays an essential role in providing the financial leadership that makes the organization's lifesaving work possible."
Said Radcliffe: "I am very pleased to begin my support of The Trevor Project, which saves lives every day through its critical work. It's extremely distressing to consider that in 2009 suicide is a top three killer of young people, and it's truly devastating to learn that LGBTQ youth are up to four times more likely to attempt suicide than their heterosexual peers. I deeply hope my support can raise the organization's visibility so even more despondent youth become aware of The Trevor Helpline's highly trained counselors and Trevor's many other resources. It's vitally important that young people understand they are not alone and, perhaps even more important, that their young lives have real value."
Said Charles Robbins, executive director and CEO of The Trevor Project: "We're incredibly grateful to Daniel for his truly inspiring and historic generosity and support. He is setting a meaningful example for millions of young people around the world by embracing diversity and demonstrating that he cares deeply about the well-being of LGBTQ youth."
The Trevor Project [official site]