Male Shanghai prostitute charged for knowingly spreading HIV.

100+ protest in Guangzhou, China over police crackdown on gay activity in public park.

Scientists image first close-up view of a single molecule: "To
give some perspective, the space between the carbon rings is only 0.14
nanometers across, which is roughly one million times smaller than the
diameter of a grain of sand."

DJ AM dead of drug overdose in NYC. Blink 182 offers tribute.

Gay ACLU counsel Larry Frankel found dead in D.C. park.

Former first daughter Jenna Bush joins the Today show.


Popbytes visits Liza at the Hollywood Bowl.

Disney to acquire Marvel Comics for $4 billion.


"Gravity tractor" to save the Earth from killer asteroids? "The spacecraft would intercept the asteroid and position itself to fly
alongside it, just 160ft from its surface. From this position, the 10 tonne craft is able to exert a small gravitational
force on the rock, pulling the asteroid towards it. By gradually modifying its course, over several years, the gravity tractor is
able to slowly shift the asteroid's trajectory enough to ensure it misses
the Earth."

Shalom Sesame: Jake Gyllenhaal to teach kids about Jewish culture.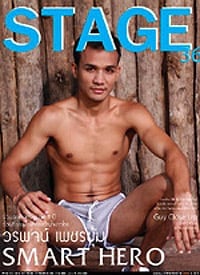 Thai boxer suspended for three months for appearing in gay magazine photo shoot.

ED: NYT pushes the penis pump.

Lesbian couples having a child through fertility treatments can now place names of both parents on child's birth certificate: "It's brilliant that women in our situation will have full legal rights for the co-parent from the beginning. It's fantastically good news. We didn't conceive our children together, but we did conceive of them. Hopefully it will have a positive effect on society's view of lesbian and gay people, because the government are basically saying that we're OK, and perhaps people who are not gay will begin to think the same."

Two men in India sentenced to life terms for murder of gay man who threatened to expose them.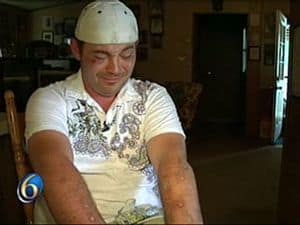 Lansing, Michigan gay man Shawn Bennett lied about gay bashing: "But investigators say Benett admits he tortured himself. Over and over he burned his own body with a lit cigarette."

Larry King: Chris Brown does not remember beating Rihanna.

FLASHBACK: Madonna's eulogy for Herb Ritts.

One month later, hundreds mourn Tel Aviv gay center shooting victims: "Last week, the manager of the youth center, Shaul
Asa-el Gannon, opened a temporary center in an alternate location. He
noted that there were more teenagers in attendance at the center's
events than there were before the shooting.
This week, the gay and lesbian youth center will return to its
original location on Nachmani Street – the site of the attack – where
it will remain under police and security surveillance."