Lockerbie bomber freed…

Terminally-ill Ted Kennedy wants his replacement chosen swiftly. Deval Patrick: "It's typical of Ted Kennedy to be thinking ahead and about the people
of Massachusetts, when the rest of
us are thinking about him."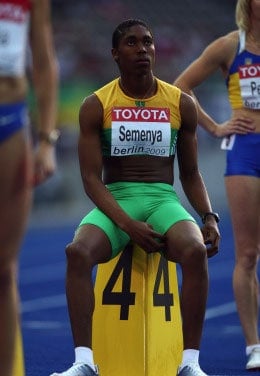 New 800m World Champion Caster Semenya asked to take gender test:
"The South African athletics federation insist it is "completely sure"
that the 18-year-old Semenya is a female. 'We would not have entered
her in the female competition if we had any doubts,' said a statement.
Semenya won World Championship gold in impressive fashion on Wednesday."

Revolutionary pair of pants makes your ass wink.

Domestic partner registry in Nevada to begin next week.

Tom Ford's A Single Man vies with 13 other films for Queer Lion prize at Venice Film Festival.

Gay and lesbian residents of NYC apartment building file discrimination lawsuit: "Tensions boiled over when a flyer Uhrin had
distributed in January 2004 about the repairs was taped to his door
with the word 'fags' written on it, Uhrin said. 'It's
like being raped,' said Uhrin, who claims he's been called homophobic
slurs by former board members and heard his floor referred to as the 'AIDS floor.'"

First look at Madonna's "celebration" promo.

Oprah to kick off 24th season with Whitney Houston.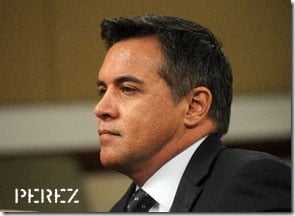 Fired Miami newsman Charles Perez wins two-year restraining order against ex-partner believed to have leaked an email which was intended to hurt him professionally.

TIME: Why does Obama keep flip-flopping on gay marriage?

Ryan Gosling out and about but refuses to show off the guns.

Great White Shark attack on seal observed by kayakers off Chatham, Cape Cod.

Police promise to uphold order during Belgrade Pride parade in September: "In this country, no one is allowed to threaten or bother anyone."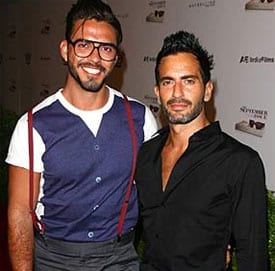 Marc Jacobs and Lorenzo Martone to wed this weekend in Provincetown.

Justin Timberlake refused to be on the D List.

Swimmers to take on 3 1/2 mile bay between Sayville and Fire Island Pines for Stonewall Foundation benefit.

New app: Browse the photos on your home computer from your iPhone.

The latest on gay One Life to Live cop Scott Evans.

Michael Moore to the Hollywood Reporter: "I'm still in a stupor of stunned ecstasy that Obama
won. And I approve of most everything he's done, from apologizing
to the Iranians for America overthrowing their democratically
elected president in 1953 to appointing Kumar to a White House position. He is
doing the best he can with the mess he inherited, and I and
millions of others are counting on him never to forget that he came
from the working class and that his people need him now more than
ever. As for the congressional Democrats, what a bunch of losers —
weak, scared, stupid. They had better get a clue pretty quick or
the Dark Forces will return."