The editors of Modern Tonic present a weekly music update here on Towleroad. The rest of the week, they scan the pop-culture landscape for movie, TV, book and Web recommendations in their daily email.

NEW ARTISTS TO WATCH AND FREE DOWNLOADS:
We've been banging on about Vincent Frank aka Frankmusik since we heard his '08 singles "3 Little Words" and "In Step" — mouth-watering slices of juicy synth-pop that kick-started the U.K.'s '80's revival. Now that his debut Complete Me is finally out overseas, we're going to bang on some more! Those two singles are joined by twelve more potentially chart-topping, booty-shaking capsules of aural happiness. Add to that this FREE DOWNLOAD of "Wrong Time, Wrong Place" — his collaboration with Brit-hopper Tinchy Stryder produced exclusively for Mixmag — and you should be smiling until we bring you more new artists next week.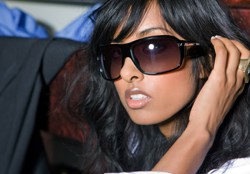 Sultry Canadian singer Anjulie grew up in the suburbs of Ontario, but her playful voice and elegant R&B song-craft should not remain a secret Canuck pleasure like maple syrup pie or poutine. Her debut, Anjulie, adds a classic pop sheen to radio-friendly hip-hop. She reinterprets '70s-leaning soft-soul on "Love Songs" (FREE DOWNLOAD of the club-banging Bimbo Jones Remix here). And her first single, "Boom" (FREE DOWNLOAD here), delivered with the insinuating purr of Eartha Kitt, could easily soundtrack the seduction scene in a spy movie.



MUSIC NEWS:

The CD booklet for Mariah Carey's forthcoming Memoirs of an Imperfect Angel is being co-produced by Elle Magazine. The 34-page insert will include lifestyle advertising and Mariah-related editorial layouts in addition to lyrics and the usual fare.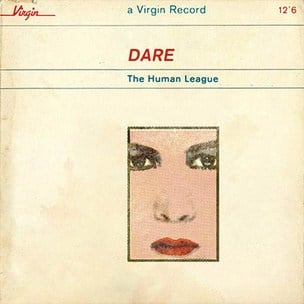 Classic album covers re-imagined as Penguin books, and examples of some of the worst album covers ever.

Beyoncé and Lady Gaga are tied for nine VMA nominations, including Video of the Year and Best Female Video, on MTV's annual awards show, to be held on September 13th at Radio City Music Hall.


iLike, the music application popular on Facebook, has launched a free app for the iPhone/iPod Touch. It scans the music in your device and alerts you to forthcoming local performances by the artists in your collection. 

Jill Sobule belatedly unleashes her real feelings around Katy Perry's use of "I Kissed A Girl" as a song title.

TODAY'S NEW RELEASES:
How strange can the music of an Oregon avant-pop duo who records as YACHT (Young Americans Challenging High Technology) be? Their third album See Mystery Lights, featuring FREE DOWNLOAD "Psychic City (Voodoo City)," locates them somewhere on the corner of Animal Collective Street and MGMT Way.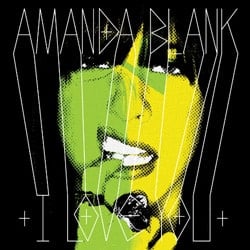 Amanda Blank — a dirty-mouthed Philadelphia MC — says I Love You, plus a lot of other fantastically unprintable things on her brisk, minimalist electro coming out party.
Now that Modest Mouse have had two big hits, will the indie kids still thrill to the angular jolt of their latest EP, No One's First, and You're Next? Oh, you fickle hipsters!
Gloriana's single "Wild at Heart" has a John Cougar Mellencamp heartland hook that just might send this self-titled country debut up the pop charts. The four photogenic members — brothers Tom and Mike Gossin (vocals, guitar), Rachel Reinert (vocals) and Cheyenne Kimball (vocals, mandolin) — won't hurt, either.
Also released: Catie Curtis — Hello Stranger; Japandroids — Post-Nothing; Julian Plenti — Julian Plenti Is Skyscraper (Paul Banks of Interpol's solo debut); plus singles from Madonna ("Celebration"), Antony and the Johnsons ("Aeon" b/w a cover of Beyoncé's "Crazy in Love"), David Gray ("Fugitive"), and Ledisi ("Everything Changes")

MUSIC VIDEOS:
Just Jack: "The Day I Died"
JJ makes a cameo as a paramedic in this narrative clip about an average bloke's perfect last day on earth. Bittersweet, melancholy, and as moving as The Streets' "Dry Your Eyes."
Miike Snow: "Animal"
This Swedish trio – including one-half of production team Bloodshy & Avant (Britney, Kylie) – shape-shift throughout this reggae-propelled pop tune about man's true underlying nature.  (Hint – it's in the title.)
Paolo Nutini: "Coming Up Easy"
The mop-topped Scottish troubadour romances a rabbit(!) in this lighthearted clip for his soulful stomper from album number two, Sunny Side Up.
Jessie James: "Wanted"
The country-pop singer vamps for her August 11 debut with this dusty romp through the great Southwest in a hot pair of hip-hugging denim shorts. Eat your heart out, Megan Fox. (Also features hunky shirtless road-workers. Hello!)