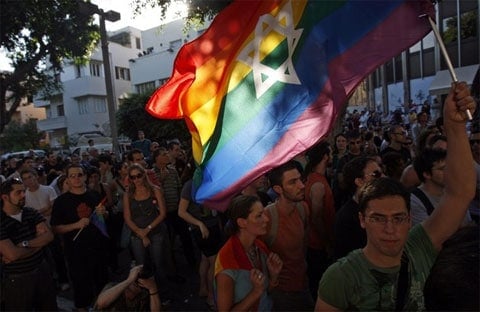 Israel has been rocked by a Saturday night attack at a gay community center in Tel Aviv has left two dead, and at least ten others injured: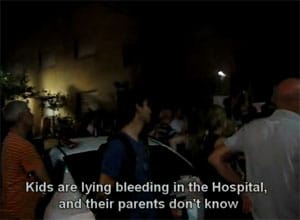 "The gunman, who wasdressed in black, unloaded an automatic weapon as he fired on the groupof young gay men and lesbians near the entrance of the center,witnesses said, and he then ran away. No one had been arrested by early Sunday. TheTel Aviv police chief, Shahar Ayalon, ordered the closing of a nearbygay bar in the city and urged such establishments to remain vigilant. Leaders of the gay community said they believed that the shooting was a homophobic attack."
The two victims killed at the scene, Nir Katz, 26, and Liz Trubeshi, 16, were laid to rest on Sunday: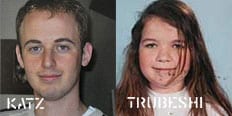 "Katz, 26, who served as a counselor at the center for the past three years, lived with his partner of four years in Givatayim….Liz Trubeshi, 16, the second victim, wasalso laid to rest Sunday at a cemetery in Holon. Education MinisterGideon Sa'ar joined hundreds of relatives and friends at the service. 'We love you very much. You were always our princess. I can't saygoodbye,' Liz's brother Eitan said in his eulogy. 'Mom woke me up lastnight (after hearing of the attack), but I told her everything wasalright. I never told you how much I love you.'"
The gunman remains at large and a manhunt is underway. Knesset members are calling the attack a hate crime, perhaps Israel's worst anti-gay incident ever.
The AP reports: "Police slapped a gag order on the case, saying publication of details could compromise the investigation. MikeHamel, a gay rights activist whose organization runs the youth club,said the center served as a safe place where gay teens — many of themstill concealing their sexual identity from their families and friends— could meet with counselors and other teenagers. He blamed religiousincitement against homosexuals for the attack."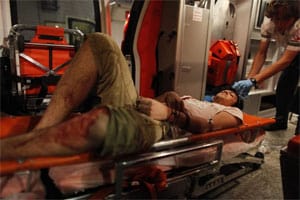 Hundreds of Israelis turned out to a rally on Sunday in response to the attacks: "The demonstrations throughout the country began Sunday in Tel Avivnear the center…[and] spread to Haifa in the north and Beersheba in the south, as well as to Jerusalem's Zion Square. Police have swarmed the Tel Aviv area in search of the gunman, whowas wearing black. They are treating the attack as a hate crime. Prime Minister Benjamin Netanyahu condemned the attack at the start of Sunday morning's weekly Cabinet meeting. 'I strongly condemn the shocking murders that were perpetrated lastnight in Tel Aviv,' he said. 'This morning I spoke with Public SecurityMinister Yitzhak Aharonovitch.  I fully back the police in their searchto find the murderer. We will bring him to justice and treat him withthe utmost severity of the law. I would like to take this opportunity to remind all Israelis that oursis a democratic state. We are a nation of law. Oursis a country built on tolerance, and we must respect all people as theyare.'"
Video of the streets of Tel Aviv just after the attack and a report on the attacks,
AFTER THE JUMP…