National Equality March releases preliminary schedule of events.

Department of Justice lawyers again defend same-sex marriage ban: "Consistent with the rule of law, however, the Department of Justice has
long followed the practice of defending federal statutes as long as
reasonable arguments can be made in support of their constitutionality,
even if the department disagrees with a particular statute as a policy
matter, as it does here."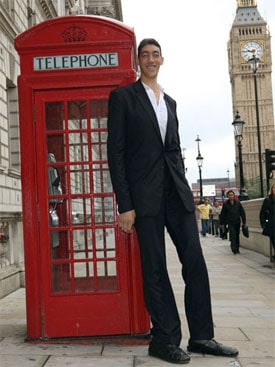 8'1": 27-year-old Turkish man named world's tallest.

Wockner: Campaign to undo Prop 8 kicks off in San Diego. "The campaign's first main task is to collect 694,354 valid voter
signatures to put an initiative on the 2010 ballot to remove Prop 8
from the California Constitution. It is generally believed that about 1
million total signatures need to be collected to get the required
number of valid ones."

NASA reveals crater at the moon's south pole where it will crash a satellite on October 9. It's the coldest known place in the solar system.

Pierre Trudeau, Mark Tewksbury inducted into Candian Queer Hall of Fame.

LETTER: Student's claim of teachers' anti-gay harassment was retaliation, according to six other students.

Are you lookin' at Kellan Lutz?

In case you missed it: Parks & Recreation's gay penguin episode.

In anticipation of its introduction, New Jersey Catholic bishops step up attacks on marriage equality bill.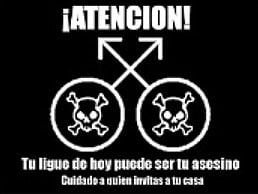 Mexico City gay bar patrons warned of homophobic crimes.

Is D.C.'s police chief dismantling the department's Gay & Lesbian Liaison Unit?

Barney Frank not interested in Kennedy Senate seat.

Robert Pinter, who was arrested by the NYPD in a porn shop sting, has taken his case to federal court: "The actions taken against the Plaintiff in targeting him,
entrapping him, arresting him, taking him into custody, and otherwise
detaining him and prosecuting him were taken for collateral objectives
other than the legitimate objectives associated with an arrest and
prosecution."

Male model fix: Brian Shimansky.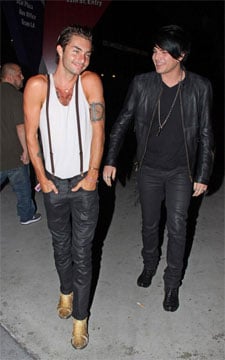 Adam Lambert steps out to Pink concert with boyfriend Drake LaBry.

Nathaniel Rogers from Film Experience talks about his trip to the Oprah show.

Mike Huckabee wins Values Voter Summit straw poll for 2012 presidential candidate: "Abortion
was key for the activists in their voting, with more than 40 percent
saying it was the most important issue in determining their choice of
candidate to support. Protection of religious liberty was next with
more than 18 percent of the vote; gay marriage was third with more than
seven percent of the vote."

The only gay bar in Cairns, Australia is going straight.

A Single Man: How Tom Ford found his big screen style.

FCC to oppose telecoms in a bid for net neutrality: "The rules will escalate a fight over how much control the government
should have over Internet commerce. The Obama administration is taking
the side of Google, Amazon.com Inc. and an array of smaller businesses
that want to profit from offering consumers streaming video,
graphics-rich games, movie and music downloads and other services."