George Takei and Brad Altman to be first gay couple on revamped Newlywed Game.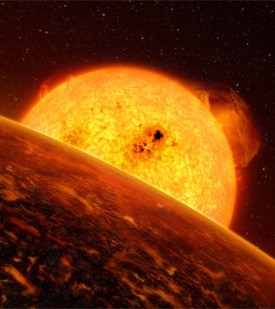 Scientists spot planet with life-harboring potential.

LaToya Jackson fights AIDS with milkshake.

Gays in Serbia say they're "confident" police will protect them during a Gay Pride parade scheduled for this coming Sunday.

Gays to get lashes, fines, and prison terms under new law in Indonesia's Aceh province.

Manhunt conducts study of nation's biggest liars (warning – site NSFW).

Lady Gaga disses OUT magazine party thrown for her: "until she finally showed up at the Box at around midnight, about an hour after Out's
party technically ended. By then most of the crowd — die-hard Gaga
fans, who showed up mostly just to see her — had cleared. Gaga took a
seat in a booth in the back of the balcony, ordered French fries, and
refused to speak to reporters. She didn't even let Out magazine take her picture so they could, you know, say she actually attended the party they threw for her."

Clive Owen does Details.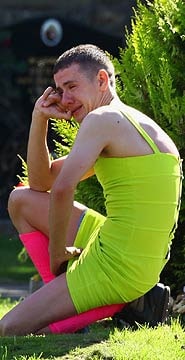 Promise keeper: UK man honors fallen friend. "Private Kevin Elliott and his friend, Barry Delaney, had agreed that whoever
survived the other should wear a dress to the dead man's funeral. Mr Delaney
duly fulfilled the pledge as a tribute to Private Elliott, who was killed
aged 24 while on foot patrol in the southern province of Helmand on August
31."

Jesus Luz: underwear model.

Girls hockey team in Woodstock, New Brunswick wins award from Human Rights Commission: "The Woodstock High School Lady Thunder hockey team has won the 2009
New Brunswick Human Rights Award for refusing to let rival teams taunt
their teammates about their sexual orientation. The Human Rights Commission says it wanted to reward the team for its action in standing up against homophobia."

Jupiter captured comet for 12 years, then let it go.

Buju Banton concert canceled in Salt Lake City: "Banton's record label, the
New York-based Gargamel Music, immediately denounced the cancellation,
issuing a news release with the title 'The Voice of Jamaica Will Not Be
Silenced.'"

L.A. gays raise money for Maine's marriage equality battle at fundraiser.

Harry Potter theme park to open in Orlando.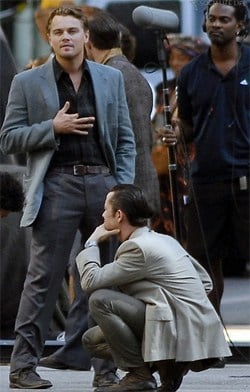 Inspection on Inception.

Which movie star is looking for a good gay time in Vancouver?

Seattle Police Officer's Guild joins Coalition to Approve Referendum 71 in Washington: "This is a very important issue that affects many of our members. We at
the Seattle Police Officers Guild are proud to join the coalition and
hope other law enforcement organizations around the state will join us
in support for this referendum."

Rep. Mike Quigley (D-IL) speaks out in favor of DOMA repeal.

Is Gavin Newsom planning on dropping out of the California gubernatorial race?

Second 'gay porn twin' sentenced for Philadelphia burglaries: "Twenty-seven-year-old Keyontyli Goffney, of Arlington, N.J., pleaded
guilty to burglary and criminal conspiracy on Thursday and was
sentenced to time served. Goffney's twin brother Taleon pleaded
guilty to the same crimes in July but was sentenced to at least three
years in prison because of previous arrests."