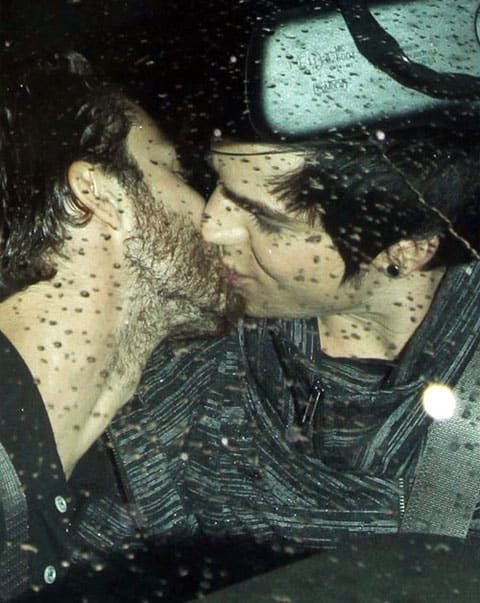 Contrary to the picture some are trying to paint, Adam Lambert and boyfriend Drake LaBry demonstrate they are going strong for the paparazzi in the parking lot of a 7-11.
The video for Lambert's track "Time for Miracles", written for the apocalypse movie 2012, will debut before the Michael Jackson film This Is It, MTV reports:
"Fans should expect a doomsday element to the clip as well. 'There were a ton of extras on the set. What they were doing is they were staging scenes reminiscent of what happens in '2012,'' Lambert said.Specifically, the 'American Idol' rocker pointed to one sequence in the video where he sings calmly while chaos surrounds him. 'I'm just walking through looking straight at the camera singing the song, and there's a riot going on around me — people being tossed in front of me, looting, you know, people being arrested,' Lambert described. 'That was pretty wild, to try to stay focused on the song while that was happening. But we had fun. It was a good day.'Recording the song was perhaps more of a challenge. Lambert explained that working with producer Rob Cavallo on the power ballad was fairly intense. '[He] pushed me to the limit,' Lambert said. 'I sang for my life.'"
Listen to a short clip of "Time for Miracles" which debuted earlier this week, AFTER THE JUMP…