Obama to implement new policy on medical marijuana.

Referendum 71 signature battle continues as restraining order issued, and attorney says he is taking the case to the Supreme Court.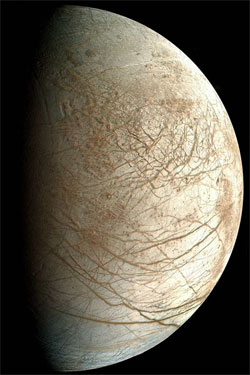 Researchers: Jupiter's moon Europa contains enough oxygen to support life.

Whitney Houston survives wardrobe malfunction on X-Factor.

Mormon gay rights groups slam LDS apostle Dallin Oaks for remarks on Prop 8: "he LDS leader, a former Utah Supreme Court justice, said students 'must not be deterred or coerced into silence' by advocates for 'alleged civil rights.'
Oaks then condemned the protests, business boycotts, firings of church members and vandalism of LDS meetinghouses that followed the election, comparing them to voter intimidation employed against blacks in the South during the civil rights movement." Background here.

Morrissey lunches in Los Angeles.

All-star cast to perform reading of The Laramie Project: Ten Years Later, in Los Angeles: "Scheduled to perform are
Zachary Quinto (Heroes, Star Trek), James Cromwell (Surrogates, Babe),
Pauley Perrette and Michael Weatherly (NCIS),
Jim Parsons and Johnny Galecki (Big Bang Theory),
Julie Benz (Dexter), Lisa Edelstein (House),
Barrett Foa (NCIS: Los Angeles), Helen Shaver (Desert Hearts, The 4400)
and Emmy Award-winner Christian Clemenson (Boston Legal).

NYT ignores anti-gay bigotry and false smears in right-wing witch hunt against Kevin Jennings.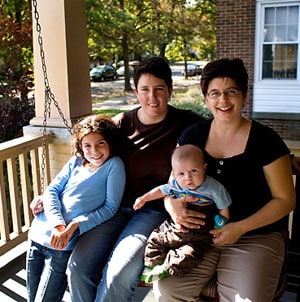 Virginia country club votes to bar same-sex family from membership: "About 180 votes were cast to support family memberships for same-sex couples with children, according to the club's Web site. Roughly 126 votes were cast against it.
For the measure to pass, a two-thirds favorable vote is required, said [member Lynn] Tiedge, who supports the measure and said she worked with at least 15 other club members to revise the club's bylaws to provide for it. Two-thirds of the 311 ballots cast would have been roughly 207 votes.' We recognize that heterosexual couples can marry and homosexuals couples can't,' Tiedge said."

Male model fixes: Will Chalker and Renato Ferreira.

Banksy "self-portrait" to go on display?

Miley Cyrus and Samantha Jones have fashion face-off in Sex and the City 2.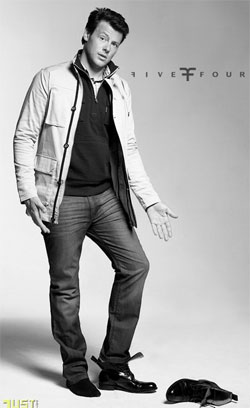 Glee's Cory Monteith models some fashion duds.

And also takes them off.

AP: Shepard Fairey admits to using AP photo as basis for Obama "Hope" poster. News outlet also claims Fairey "admitted to the AP that he fabricated and attempted to destroy other
evidence in an effort to bolster his fair use case and cover up his
previous lies and omissions."

Where would you wish to wake up?

Gay Kenyan couple weds in London.

More than 21,000 complain to the UK's Press Complaints Commission over homophobic Daily Mail column on Stephen Gately's death.

David Sedaris on living in France: "It's disgusting how people
kiss in France. It turns my stomach. It's everywhere you go, and it's
not just teenagers. You go to the movies and even ticket lines for
movies and there are people making out. They're sucking each others'
tongues and drooling on each other's chins. Anything you've done once,
you can forgive. But I never made out with anyone in public. Part of
that's being gay, so that allows me to enjoy being self-righteous."