Justice Kennedy refers R-71 names case to full Supreme Court?

Excitement over Thai AIDS vaccine fades: "Now, two other analyses of the trial data suggests that the results
could have been due to pure chance, and therefore the vaccine may not
have conferred protection to people after all. The additional data are
published today in the New England Journal of Medicine and will be more
fully discussed today by researchers attending an AIDS meeting in Paris."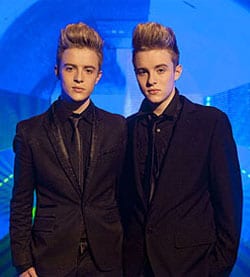 Twins wreak havoc on X-Factor with their cover of "Oops, I Did It Again".

Toronto chosen for World Pride 2014.

Man pleads guilty to 2008 gay bashing in Springville, New York.

Prime Minister Gordon Brown backs opening Parliament to gay weddings: "The Prime Minister will insist that it is unfair only heterosexual couples can marry inside the Palace of Westminster. Mr Brown will be speaking at a Parliamentary inquiry into how to
increase the representation of gay people, ethnic minorities, women and
the disabled at Westminster."

Joss Whedon to direct Glee.

Daniel Radcliffe purchases third NYC residence.

Threats on President's life up 400%: "The Boston Globe reports that a new internal Congressional Research Service report and government sources say there are an unprecedented number of death threats against President Obama — and that the Secret Service is insufficiently funded and staffed to deal with them."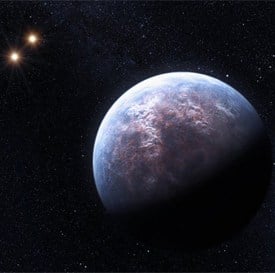 Astronomers find 32 planets outside our solar system.

Transgender woman found strangled to death in her flat in Brighton, UK by firefighters responding to a blaze. Police have arrested a 42-year-old man: "The body of Andrea Waddell, 29, who had a masters degree and worked
as a prostitute, was found just before midnight on Thursday by
firefighters. The man in custody, from Brighton, was held on Saturday night, police said."

Big Brother 9 winner Adam Jasinski used his $500,000 prize to fuel his oxycodone drug-dealing business.

Elvis hair: it sells for $15,000.

John Mayer releases augmented reality music video.

More of Lance Bass in the boxing ring.

Character on Law and Order: SVU to come out of the closet.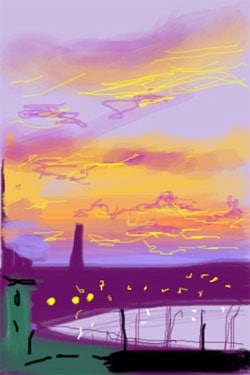 Inside David Hockney's iPhone obsession.
D.C. activists oppose phase-out of domestic partnerships, fearing that failure of same-sex marriage law would leave gays and lesbians with nothing.

Singer Will Young guest edits Attitude magazine: "Explaining why he took on the job, Will says: 'The first time I
bought Attitude I was 15 and Chris O'Donnell was dressed as Robin on
the front cover. I didn't know it was a gay magazine at the time. It is never easy adjusting to being different but things have changed so quickly over the last 10 years. I dedicate this issue to the people who were at the forefront of that change by being brave enough to be themselves."

Adam Lambert album to be called For Your Entertainment.

Fashion chat: Paul Smith blabs with Simon Doonan.

Lesbian couple attacked in Brighton, UK: " The couple, who are aged 18 and 22, were walking hand in hand at about 3am on October 7.
When they turned towards the three men shouting homophobic insults at them, two of the men attacked them, punching them both in the head.
Even when the young women begged the third man, who had a large brown dog, to stop his friends, he did not intervene."