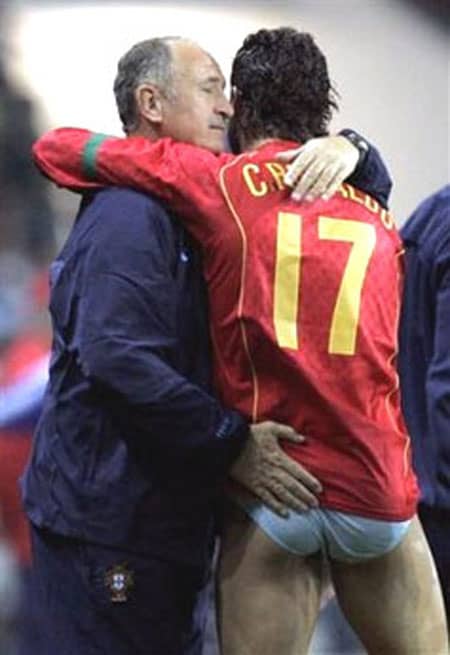 Footballer Cristiano Ronaldo will replace David Beckham at Emporio Armani:
"The Portuguese star will model the brand's spring and summer collection
in 2010 after being named as the face and body of the company. Becoming the 'new official ambassador' for the company, the world's most expensive football player will don jeans and underwear in advertising campaigns.
Beckham was affiliated with Armani from 2007, but has relinquished the role after moving on to create his own range of underwear."
Above, a shot of Ronaldo modeling some underwear after qualifying for the FIFA World Cup in 2006. That's coach Luiz Felipe Scolari giving him a hand.