Repeal of HIV travel ban in final stages.

Marriage equality campaigns push for early vote in Maine.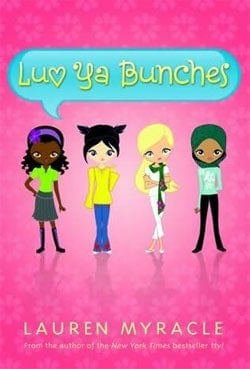 Scholastic bans gay-themed book from book fairs: "Luv Ya Bunches, about four elementary school girls who have little in common, but bond over the fact that they're all named after flowers, is the first installment of a four-book series. But Scholastic says the book, released on October 1, failed to meet its vetting process because it contains offensive language and same-sex parents of one of the main characters, Milla."

The fleshjack for fangbangers.

New Yorkers plan calling party this Friday for Maine marriage equality.

GOP moderate who supports marriage equality in New York state in race seen as test for 2012 presidential elections.

Sean Hayes and Kristin Chenoweth coming to Broadway in revival of Promises, Promises.

George W. Bush will never shut up about his rug.

Silhouette and initials of Democratic U.S. Rep. Debbie Wasserman Schultz shot at by Southeast Republican Club at gun range event: "Among the approximately 40 people at the event was Robert Lowry, a Republican seeking his party's nomination to run against Wasserman Schultz next year.
Lowry shot at a target bearing the letters 'DWS' next to the silhouette head.
Lowry said he didn't know who wrote Wasserman Schultz' initials on his target, but said he knew they were there before he started shooting. He initially described it as a 'joke,' but after answering several questions he said it 'was a mistake' to use a target labeled 'DWS.'"

James Franco: Just don't ask him to pronounce Versace.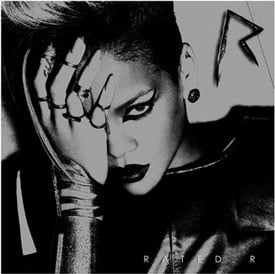 Rated R: Album cover drops for Rihanna's latest.

Billy Bell drops out of So You Think You Can Dance due to illness.

Scientists discover gene that makes rodent's cells "cancer-proof".

President of Malta condemns anti-gay discrimination: "He said he had LGBT people specifically in mind when referring to minorities and various families during his inaugural speech.
President Abela stressed the important of anti-discrimination legislation in employment and agreed that Malta EU membership is a positive factor contributing towards greater debate on diversity and acceptance."

Daytime TV to see mass gay wedding of 22 couples on One Life to Live.

Ricky Gervais to host the Golden Globes.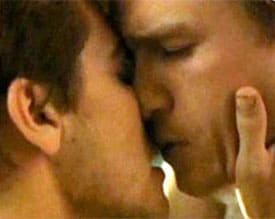 Ang Lee has fond memories of the Brokeback kiss: "I was directing Heath kissing [Jake Gyllenhaal] and I told him that
you would never kiss a woman that hard. He needed to do it in a heroic
Western way, more passionately. I remember seeing Michelle watching
while we filmed – at that point
they were already 'friends' – and she had a look of concentration on
her face because she also thought he should be stronger with Jake."

Madonna hits Malawi to break ground for her girls' school.

More than 1,000 couples have registered as domestic partners in Nevada: "he law took effect Oct. 1, and more than 700 couples pre-registered and picked up their certificates that day.
Nevada's constitution bans gay marriage, but the partnership law extends certain rights previously enjoyed by only married couples to couples who live together.
That includes community property and the right to seek financial support after a breakup."