Anti-gay right now targeting Chai Feldblum, President Obama's Equal Employment Opportunity Commission (EEOC) nominee.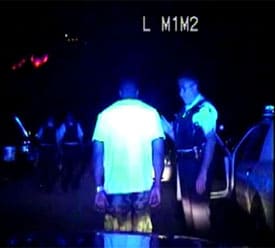 Anti-gay Chicago police officer Richard Fiorito (accused in 21 federal suits of trumping up bogus charges against gay and lesbian motorists) busted by dash cam: "In dash cam video from Fiorito's squad car, he is shown conducting field sobriety tests against a driver, Michael Vaughn. In
each of the tests, Vaughn performed 'perfectly…yet
Fiorito noted in the official report that Vaughn had failed them."

WATCH: Tom DeLay performs the Samba with stress fractures on both feet (he says).

The Advocate talks to Rep. Patrick Murphy about gays in the military.

The fashion police are watching Jake Gyllenhaal's every move.

Jude Law takes New York stage in Hamlet. Review.

Disney gone beefcake.

Boston DJ Barry Scott wants new trial in unnecessary force case against Provincetown police.

Poll: R-71 has narrow lead in Washington state: "Among men, the measure is rejected by a 4-point margin; among women, it is approved by 12 points — a 16-point gender gap. 72% of Republicans say they will vote to reject; 72% of Democrats say they will vote to approve; independents reject by a 13-point margin. In Metro Seattle, the measure is approved by 18 points; in Eastern Washington, it is rejected by 18 points. Western Washington voters outside of Metro Seattle are more divided, with an 8-point margin voting against the referendum."

Welsh-based Muslim actor takes on gay role in new film, Colonial Gods: "I am a Muslim but I approached the project in a professional manner, as I hope most actors would."

Mad Men's Bryan Batt denies he's getting married.

More sickening speech from Rep. Louie Gohmert (R-TX), this time on "Don't Ask, Don't Tell".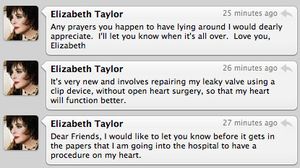 Elizabeth Taylor to undergo heart surgery.

UK conservative Tory party throws gay club night: "Protesters gathered outside with placards reading 'Queers against Tories', outraged that the party had crashed Manchester's gay scene. Inside, hundreds packed two dancefloors and a roof terrace."

Turkey shuts down gay and lesbian internet communities: "The Web sites have more than 200,000 members combined. According to its
administrators and members, the sites do not contain any pornographic
or criminal content. The directorate blocked the sites without
providing any information to the owners or issuing a demand to take
down certain content, site mangers said, calling the action unlawful
and arbitrary."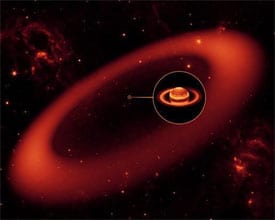 Massive ring discovered around Saturn.

LGBT people at greater risk in Honduras following coup: "Groups that were vulnerable to human rights abuses before the coup face
even more risk now. Since the coup, for example, there have been six
murders of gay men or transvestites, according to gay rights groups.
Until 2008, the average number of such killings each year was three to
six."

T.R. Knight receives standing O at Parade opening.

Volunteers hit Maine to campaign for marriage equality: "A No on 1 coordinator Darlene Huntress says the campaign initially
was asking Mainers to take time off from their jobs to volunteer. 'Then we started getting you know hundreds of calls and e-mails from
folks around the country who  also feel invested in this and we sort of
folded our Maine volunteer vacation program and kind of extended it out
to other folks in the country that wanted to come and help.' Huntress says that out-of-staters make up just a tiny fraction of
the 1,000-plus volunteers on the ground, but that the campaign can use
all the help it can."