USA Today: Rosie O'Donnell confirms split with partner Kelli Carpenter. "We're a family. We will remain a family forever. And we are working on our issues."
Do Começo Ao Fim: Controversial film about brothers who are also lovers to debut in Brazil.
Bronson Pinchot on working with Tom Cruise in Risky Business: "We thought Tom [Cruise] was the biggest bore on the face of the Earth. He was tense and made constant, constant unrelated homophobic comments, like, 'You want some ice cream, in case there are no gay people there?' I mean, his lingo was larded with the most… There was no basis for it. It was like, 'It's a nice day, I'm glad there are no gay people standing here.' Very, very strange."
White House supports Ryan White Reauthorization Act.
Unfriendly Fire author Nathaniel Frank takes apart an article by James Bowman in the Weekly Standard with a point-by-point rebuttal of Bowman's theories — "that what motivates 18-year-olds in 21st-century America to fight wars
is a particular conception of honor; that that honor is defined by
having an exclusively male, heterosexual identity; and by the further
belief that a straight man's honor relies on not having gay peers."
Bigots of a feather flock together.
Toronto gets a gander of Ryan Gosling.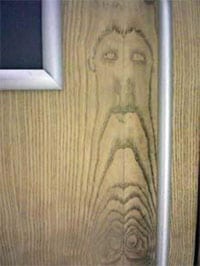 The face of Jesus has been spotted on the door of a toilet at Ikea Glasgow: "A bearded face, with long flowing hair, is plainly visible on the
wooden door of the men's toilet in the Braehead outlet of the Swedish
furniture and meatballs giant."
Equality Florida endorses Dan Gelber for Attorney General. "Our community has two friends in the Democratic Primary race for
Attorney General, however Dan Gelber stands apart as someone who has
used his political capital to truly lead on lesbian, gay, bisexual and
transgender issues."
Anti-discrimination ordinance makes first appearance at Salt Lake City Council — public hearing scheduled for November 10.
Homophobic slapper has day in UK court.
Bobby Brown suggests Whitney Houston is a lesbian in new book.
A new Twilight clip with lots of fangs, shirtlessness, drool, and growling.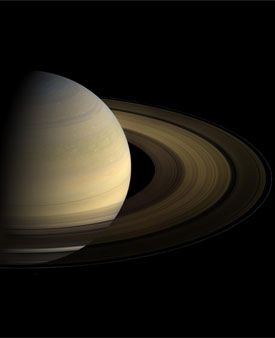 Saturn at equinox…
Man's genitals bitten in alleged gay sex assault in Taipei.
LaToya Jackson fears for her life, tabs say: "La Toya is convinced someone paid Michael's personal physician, Conrad Murray, to kill him because they stood to gain up to $1 billion from his death. She is convinced they killed her brother and wouldn't hesitate for a moment to kill her as well."
Met: Homophobic crimes up in London.
Adam Shankman to co-produce Oscars with former Fox film chief Bill Mechanic. Shankman: "The last time I was on the show was as a dancer, and to come back as a producer is such an unbelievable honor."
Police in El Paso, Texas finish special training as result of Chico's Tacos gay kiss ejection: "All
1,100 city police officers have completed special training to make sure
they know the law when it comes to dealing with gays and public places. The
sessions were part of the fallout from a security guard ejecting five
gay men from a Chico's Tacos restaurant after two of them kissed.
Chico's owner later said his staff kicked out the men because they were
being disruptive, not because of the kiss."