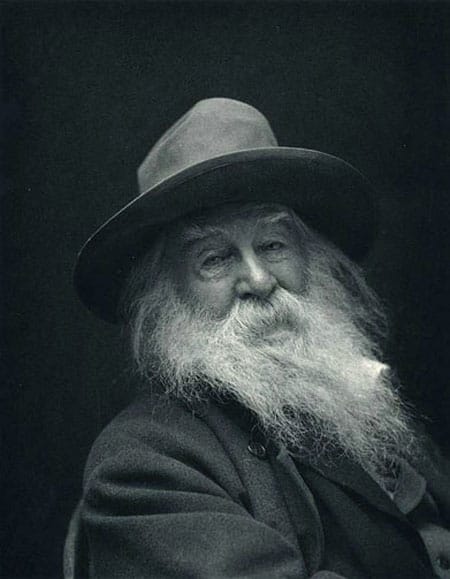 Will Hillary Clinton mention the human rights abuses against LGBT people inflicted by Moscow Mayor Yuri Luzhkov when she and Luzhkov inaugurate a monument to gay American poet Walt Whitman in Moscow tomorrow?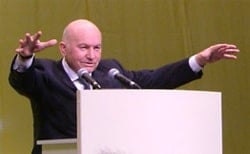 Luzhkov has said publicly that he suppresses the opinions of gays because they spread AIDS, arrested gays rather than their attackers following a violent 2006 Gay Pride parade, and has branded gays "satanic".
Yet he is erecting a monument to a gay American poet who wrote overtly about sexuality.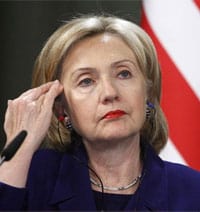 "The monument to Walt Whitman, an author forever linked
to gay culture and its history will be located in the gardens of the Moscow
State University, where last May the Mayor ordered the arrest of 32 gay and
lesbian activists from Russia and Belarus who were attempting to stage a
Slavic Gay Pride. Among the people arrested were also British human
rights activist Peter Tatchell from Outrage! in London and Andy Thayer from
Gay Liberation Network in Chicago. Mr Luzhkov was accused last
week of trying to shut down Moscow's oldest and most popular gay club. The
Club is due to close by November 15."
Said prominent Russian gay activist Nikolai Alekseev: "Hillary Clinton will have a good chance to publicly
express her position on gay rights to one of the top homophobic politicians
in Europe. I think that no one would understand her silence on
the breach of fundamental rights of LGBT people in Russia, the day she
inaugurates the monument to a gay poet together with the homophobic Mayor of
Moscow."