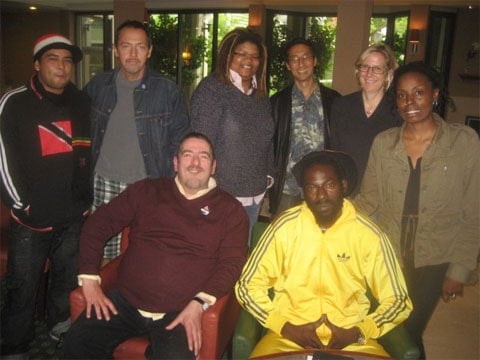 This is encouraging. SF mayoral candidate and supervisor Bevan Dufty, activist Michael Petrelis, executive director of the SF gay community center Rebecca Rolfe, Equality California's Andrea Shorter, and SF Supervisor Eric Mar, held a meeting yesterday with Jamaican dancehall singer Buju Banton, whose concerts have been canceled across the country in protest of the homophobic lyrics in his songs that advocate the killing of gays. The meeting was organized by Dufty.
Petrelis writes: "According to Buju and his advisers, this was his first meeting ever with gay advocates, and they really want to put an end to the controversy that continues to dog him over violent homo-hating song he sang in his late teens, 'Boom Bye Bye.'… The meeting was very civil and productive, even though at times I had
to play the "bad cop" activist, especially when Buju was dominating the
discussion, and we made several suggestions for him to consider, in
order to start to undo some of the problems he has in the gay community
because of his past anti-gay lyrics."
Here's an update on his tour cancellations.