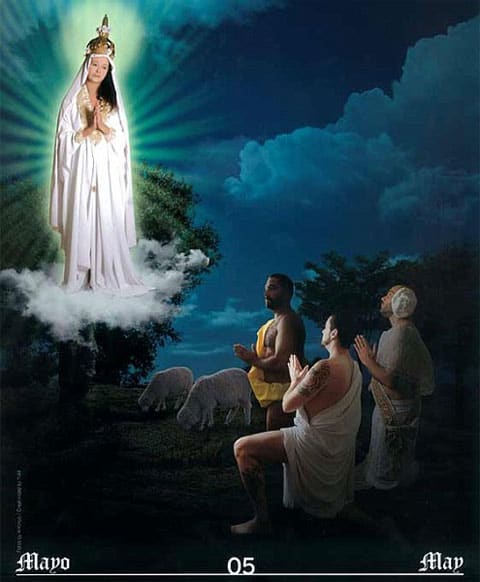 An AIDS prevention calendar that features transgender models dressed as the Virgin Mary is getting some atttention in Spain.
Writes Andres Duques at Blabbeando: "Of course, the predominant factor that sets these images apart is the use of transgender models posing as the Virgin. The include Carla Antonelli, a leading Spanish transgender rights activist, who said she certainly considered the potential controversy that the calendar might elicit before she agreed to pose for it.' I posed myself the following scenario: Why is it that a transsexual woman can't represent a religious icon given life by so many other actors and actresses throughout history? To not do it would be akin to internalizing the same discriminatory principles that people want to throw against us', she said.
The project's authors say that there is a definite intent to make transgender women more visible to society."