Email reveals deception on the part of the DNC with regard to assistance of Question 1 in Maine and lies about directing Mainers to vote for progressive causes.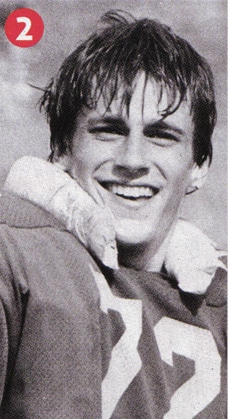 Jon Hamm in high school.

What does Maine's marriage loss mean to California?

Vermont lawmaker relieved of masturbation charges: "Perkett said his review of the evidence found that Flanagan did engage
in the conduct alleged — masturbation in open view inside a men's
fitness room at the YMCA — in late July but did not do so
intentionally. 'I don't believe beyond a reasonable doubt
that he intentionally engaged in the conduct,' Perkett said. 'More
importantly, I don't believe I could prove it beyond a reasonable
doubt.'" 

UK man sentenced to six years in prison for targeting gay men on the internet with the intention to rob them.

Pastors planning to "incite hate crimes" to test Matthew Shepard Act?: "We're going to declare the whole counsel of God, including those parts that some may consider 'inciting a hate crime' to see if the attorney general is going to come down and arrest a group of peaceful clergy exercising their First Amendment rights."

Mariah shoots H.A.T.E.U. video.

NYC Mayor Michael Bloomberg speaks out about cabbie who ejected gays for hugging: "I thought the taxi driver's behavior — if it is as reported — was a disgrace. Somebody's orientation has absolutely nothing to do with whether they can ride a taxi. That kind of attitude doesn't fit with what this city's become."

Just Jared interviews Alexander Skarsgard.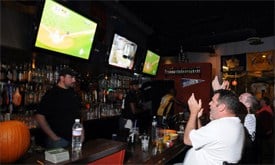 GYM sportsbar a hit in West Hollywood. "…a dedicated sports bar, where the audio and video are played
simultaneously, is something most people haven't seen before, says Gym
co-owner Rich Schmutzler: "When we first started, I got a lot of Scooby
Doo faces, like, 'huh?' "

The National Organization for Marriage is short on cash.
An update on the anti-gay charges against NBA player Drew Gooden.


WATCH: Rihanna describes assault by Chris Brown on Good Morning America.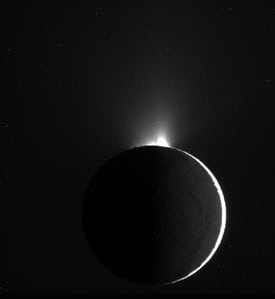 One of the enigmatic plumes on Saturn's moon Enceladus, shot as the Cassini probe made a pass about 120,000 miles over the moon.

Beyoncé at the EMAs.

Chelsea erotica shop putting massage on display tonight: "Manworks.com, the leading erotic male masseur listings company in New York
City, will host a live erotic massage demonstration in the window of The Blue Chelsea, an erotica shop on 8th Avenue NYC on Friday, Nov 6th from
6pm-10pm. Every hour, a new male masseur will demonstrate the rubbing
techniques he uses to calm and relax his clients."

Go-ahead given for Britain's first underground mansion.

Boyzone honored by UK gay rights group Stonewall: "The late singer and his Boyzone bandmates were hailed as entertainers of the year at the high-profile gay event.
Mr Cowles fought back tears as he collected the award on behalf of the band – and received a standing ovation from the crowd. He said: 'Hi everyone, I'm Stephen's man, husband, whatever. You know what I mean. Thank you everyone for voting.'
He said that the Irish group had always 'loved and supported' his husband in everything he did."