For the ultimate Susan Boyle fan.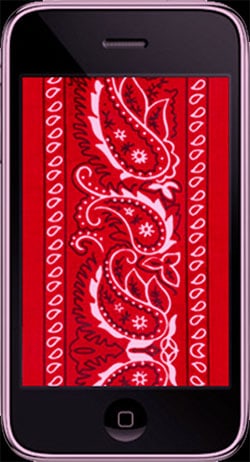 The Hanky Code: There's an ass app for that. (site nsfw)

A heartwarming tale of a mother's love.

Sign a Thanksgiving card to a pro-equality Democrat.

Mexico City lawmaker proposes same-sex marriage law: "Mexico's Roman Catholic Church opposes the proposal. The church defines marriage as a union between a man and a woman, as does current law.
Lawmaker David Razu says the changes he is proposing would give same-sex couples the same rights heterosexual couples have regarding social security and other benefits.
The local legislature sent the measure to committees for consideration Tuesday. No date was set for a vote."

Obama pardons his first turkey.

UK college welcomes Islamist preacher who endorses killing of gays. "In 2007, the Channel 4 programme, Undercover Mosque, recorded Mr Usamah
saying: 'Do you practise homosexuality with men? Take that homosexual
man and throw him off the mountain.'"

Pager intercepts from 9/11 published: "From 3AM on Wednesday November 25, 2009, until 3AM the following day (US
east coast time), WikiLeaks is releasing over half a million US national
text pager intercepts. The intercepts cover a 24 hour period surrounding the
September 11, 2001 attacks in New York and Washington."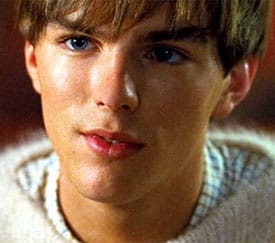 Matt Rettenmund at Boy Culture reviews A Single Man.

Porno Pete LaBarbera files first FCC complaint against Adam Lambert.

$50 million verdict returned against NYC gay sex club owner…

Robert Pattinson uses his man scent to ward off the paparazzi. "He's smart, because if he doesn't change his clothes and the paparazzi get pictures of him in the same outfit all the time, then they can't sell the pictures."

Rolling Stone prods Taylor Lautner about gay rumors: "In a bold move, the mag also raised another question with the young
actor – asking if Taylor was still figuring out his sexuality. 'Another
possibility is that maybe you're just sort of discovering yourself,'
Rolling Stone asked. 'OK,' Taylor said.' …As a young person trying to
figure out his sexual identity in the world,' the mag continued. 'OK. I
see where you're going,' he said during the interview. 'Interesting
choice.' 'It is a possibility,' the mag said. 'There's a lot of rumors
out there,' Taylor said."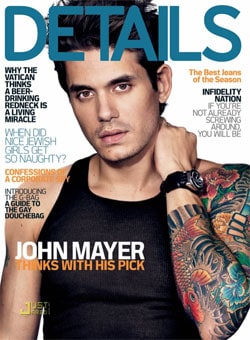 John Mayer covers Details.

UK police officers disciplined for homophobic emails to officers in the force choir: "They were just nasty attacks. They sent messages to
staff in the Gay Police Association, slagging them off, and the police
choir, basically implying they were gay because of that. This was homophobic
abuse."

Ensign, Stupak, and Pitts: Investigative journalist Jeff Sharlet talks to NPR about "The Family".

Howard K. Stern settles lawsuit with Rita Cosby: "Stern was seeking big bucks for several blockbuster allegations in Cosby's Blonde Ambition: The Untold Story Behind Anna Nicole Smith's Death that he insisted were outright lies.
Cosby falsely claimed Stern engaged in sexual romps with Smith's baby daddy Larry Birkhead and also suggested the former paternity foes hatched a secret deal in which Stern agreed to support Birkhead's eventually successful bid to gain custody over Dannielynn in exchange for the celebrity photographer backing Stern to remain as executor of the late Playmate's estate."