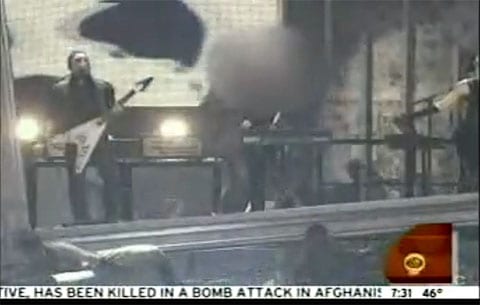 Earlier I posted the video of a segment broadcast this morning on CBS The Early Show, in which the network decided to censor footage of Adam Lambert kissing a male keyboardist during the AMAs and then showed the Madonna-Britney kiss moments later, appearing to prove Lambert's accusations that there is a double-standard in media when it comes to gay male imagery.
CBS has responded with a really lame excuse:
"We gave this some real thought. The Madonna image is very familiar and has appeared countless times, including many times on morning television. The Adam Lambert image is a subject of great current controversy, has not been nearly as widely disseminated and, for all we know, may still lead to legal consequences."