The editors of Modern Tonic present a weekly music update here on Towleroad. The rest of the week, they scan the pop culture landscape for movie, TV, book and Web recommendations in their daily email.

TODAY'S FEATURED NEW RELEASES AND FREE DOWNLOAD: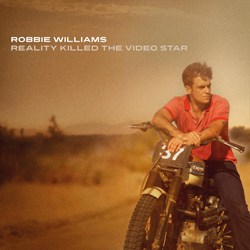 It's hard to be Robbie Williams. A gigantic star all over the world, he's ignored in the U.S. (where he currently lives — in Los Angeles — with actress Ayda Field. Sorry, boys). So here comes Reality Killed the Video Star (out digitally today, on CD 11/17), his 8th studio album, and the speculation starts again: will this be Williams' rocketship to American stardom or another one-way trip to Planet Oblivion? Sure, he's got a stateside cult following, but boy band refugee Williams deserves a Justin Timberlake-size audience. The good news? Reality's the best thing Williams has done since his U.S. debut compilation, The Ego Has Landed. Produced by Trevor Horn — the former Buggles main man — Reality, a pun on Horn's "Video Killed the Radio Star," plays to Williams' strengths from start to finish. First single "Bodies" (FREE DOWNLOAD OF FRED FALKE EXTENDED REMIX HERE) layers monk-ish chanting over an Art of Noise robot groove. "Blasphemy" is a theatrical ballad that sounds like Williams' audition for the roadshow of Hedwig and the Angry Inch. And "Starstruck" confronts Robbie's lack of U.S. commercial respect head on. As longtime fans we're used to our fellow citizens' deaf spot, but the reality is we'd like it to change.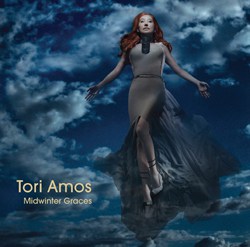 Tori Amos used to be a "Cornflake Girl" (to quote a hit title), and sometimes she's been just a flake — From the Choirgirl Hotel anyone? But as an interpreter of others' songs she's been damn near peerless. Her take on Nirvana's "Smells Like Teen Spirit"? Inspired. Covering Eminem on Strange Little Girls? Ballsy. And now the woman who suckled a piglet at her breast in the booklet for Boys for Pele brings us a juicy Christmas morsel called Midwinter Graces. This being Amos, a straight-up holiday album won't do. She mixes obscure traditional tunes like the Victorian "Candle: Coventry Carol" with seasonally-inspired originals such as "A Silent Night with You." It's a gift from a "Snow Angel," to quote an Amos original, that'll sound just as delightful long after the holidays have passed.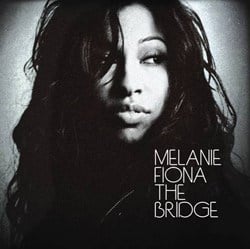 On her debut The Bridge Melanie Fiona, the Toronto-based child of Guyanese parents, layers Motown-flavored R&B over sharp-edged lyrics that mix the bitter with the sweet in finger-snapping harmony. The results? 12 potential singles as catchy as a Raphael Saadiq retro jam with extra-added hip-hop attitude. First single "Give It to Me Right" anchors the hook from The Zombies' "Time of the Season" to a non-stop plea for slamming sex. "Bang Bang" is even more lascivious, wherein Fiona wants to "introduce ya to my Lucy" to a beat that can only be called shagalicious. And when you treat her bad, you better "Walk On By," a tune that channels Mavis Staples' earthy soul squeals in a tale of hell-hath-no-fury-like-a-woman-scorned. Perhaps that's Fiona's way of warning you that The Bridge is one that you won't want to burn.

MUSIC NEWS: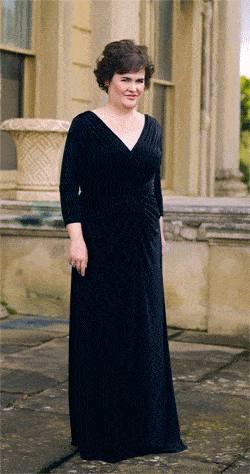 Susan Boyle will perform the song that changed her life ("I Dreamed a Dream") on tonight's "Dancing With the Stars." She is also scheduled to perform live on NBC's "Today" show on November 23, the day her debut album, also titled I Dreamed a Dream, is released.

Mariah Carey has announced a New Year's Eve show at Madison Square Garden. Tickets go on sale Saturday.

Britney Spears made her Australian concert debut last Friday, and (surprise!), a whirlwind media frenzy surrounded it.
Aussie media has made a big deal about her partial lip-synching and how
fans have stormed out of the concert because of it. Apparently, Britney
is "extremely upset" over the controversy.

Hot Chip have announced a release date of February 10, 2010 for their next album, One Life Stand.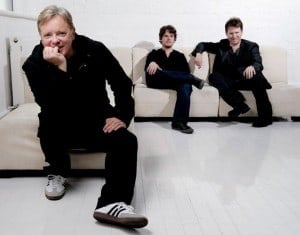 Bad Lieutenant, the new band from Bernard Sumner, founding member of Joy Divison and New Order, releases its debut album, Never Cry Another Tear, today. They've also announced four live dates in Chicago and New York later this month. FREE DOWNLOAD OF ALBUM TRACK "DYNAMO" HERE.



Swedish Electro-pop trio Miike Snow will be touring the U.S. next spring. Two of the band's members, Christian Karlsson and Pontus Winnberg, have written and produced songs for Britney Spears (winning a Grammy for "Toxic"), Madonna and Kylie Minogue, among others, under the name Bloodshy & Avant.


Green Day's well-reviewed musical, American Idiot, based on their 2004 album, now winding down a successful run at California's Berkeley Repertory Theater, is confirmed to open on Broadway. No date or theater has been announced yet.

Feature interview with Norah Jones, who has sold 36 million albums worldwide. Her new album, The Fall, is out next week.

MORE NEW RELEASES:
A threesome of compilations in ten years is a bit much, but since Britney Spears is high on "3" these days we'll give her a pass, especially when The Singles Collection includes that hot track and 16 more of Spears' single releases. (The single CD version is released today; a deluxe box set — pictured — will be released November 23).
If it's change you want out of Washington, D.C., Obama's not the only brother who'll make you say 'Yes We Can.' Rapper Wale's (pr. wah-LAY) debut joint Attention Deficit — on Mark Ronson's label — finally drops after years of well-regarded "mixtapes."
Snow Patrol's the band mainstream alternative didn't know it was waiting for. Their super-catchy arena anthems ("Hands Open," "Chasing Cars," etc.) are collected on the two-disc best-of Up to Now, as well as lesser known tunes from 1998 up through their 2003 breakthrough "Run."
Also released: Dolly Parton — Live from London (CD/DVD); Dashboard Confessional — Alter the Ending; Flyleaf — Memento Mori; Jason Mraz's Beautiful Mess — Live On Earth; Alejandro Sanz — Paraiso Express; Bon Jovi — The Circle; The Killers — Live at Royal Albert Hall (CD/DVD); Various Artists — 2012 Soundtrack; Echo & the Bunnymen — The Fountain.

MUSIC VIDEOS:
Mini Viva: "I Wish"
From the Xenomania production powerhouse comes the frothy duo of Frankee Connolly and Britt Love. "I Wish" is Euro-pop and proud, with an L.A.-set video that adds extra digital color to the land of Hollywood dreams.
Massive Attack: "United Snakes"
A sinister tune from 2006 gets a high-tech new video from Massive Attack.  Black-and-white geometric shapes morph into menacing configurations on this creepy, provocative clip with vocals from 3D.
Jamie Cullum: "Don't Stop the Music"
The jazzy Brit makes a sexy swing of this Rihanna track, while his baby grand piano, over-stimulated by Cullum's "jazz hands," experiences an explosive climax of its own. From new album The Pursuit, due in February.
Pixie Lott: "Cry Me Out"
The latest U.K. thrush advises her ex to cry her out of his system in this gorgeous black-and-white homage to '30s Hollywood glamour, complete with an Esther Williams synchronized-swimming segment.