This is how an American soldier is made.

Brooklyn's oldest gay bar, The Starlite Lounge, in danger of closing: "The Starlite Lounge has been a Crown Heights fixture since the 1960s,
serving gays and non-gays. In recent years, the venue has become a
destination for neighborhood folks looking for a casual daytime
hangout, as well as revelers who frequent the dance parties and karaoke
nights, according to Leviticus."

WATCH: Drunk Boston woman almost gets run over by subway.

Jim Carrey's new website is pretty fantastic.

Gay man running for Toronto mayor.

Rhode Island domestic partners bill awaits anti-gay governor Carcieri's signature: "An opponent of gay marriage, Carcieri has not yet stated whether, he
will sign, veto or allow to become law without his signature a bill to
provide domestic partners with the right to make funeral arrangements
for their partners."

How same-sex marriage has worked in The Netherlands.

Excellent chart on same-sex marriage and age.

Gays are not welcome at Vatican City, but what about all the gays who are already there?

Madonna is in Brazil to meet Jesus Luz's mother, who is 14 years her junior.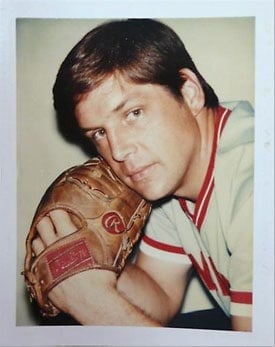 Andy Warhol's "jock" Polaroids are on display in NYC.

A previously-undiscovered asteroid came within 14,000 km of Earth last week and it was only noticed 15 hours before its closest approach: "This is the third-closest known non-impacting Earth approach on record for a cataloged (sic) asteroid."

David Beckham got a post-Halloween buzz.

Connecticut Governor Jodi Rell says she's not running for reelection: "Rell choked up while listing her favorite memories while in office,
including meeting those affected by the passage of public health
insurance for the poor, updates to mass transit, and improvements to
the state's education system. She cited a gay couple who hugged her at
Stafford Motor Speedway after she signed the nation's first voluntarily
passed civil union bill."

Westboro Baptist Church protests outside of Sasha and Malia Obama's school in D.C..

James Franco's General Hospital role: graffiti artist?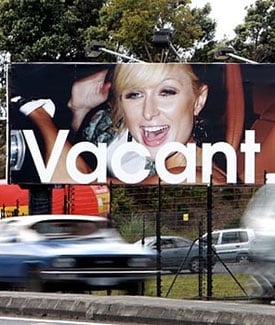 Paris Hilton threatening to sue for being made the spokesmodel for vacant space – literally.

New York Army specialist in Baghdad being discharged under 'Don't Ask, Don't Tell': "Nathanael Bodon of Marlboro is a specialist in the Army Reserve stationed in Baghdad, Iraq. He has been in the reserves for about a year-and-a-half and in Iraq for some four months. The Army found out about Bodon when a fellow soldier found his blog with a picture of him kissing a former boyfriend and tipped off the Army brass."

Sally Kern's husband to join religious groups for Monday rally in D.C. against marriage equality.

Brazilian model Miro Moreira lowers his rate.

N.Y. Posts' Andrea Peyser defends cabbie who kicked out gays for hugging: " Mohamed faces the indignity of having his cab license yanked by the Taxi and Limousine Commission. He's already lost his job.
But Medhat Mohamed is no bigot, and he's not a disgrace.
He's also not a prude, a gay basher, a homophobe or the more colorful invective that's been lobbed in his direction by a chorus of yuppies with a large bone to pick."