Much of the political chatter this weekend has been about the withdrawal of Dede Scozzafava, the moderate Republican candidate who was forced out dropped out of the race for a seat in New York's conservative 23rd district upsate over the weekend following pressure from the far right in the form of endorsements to "true" conservative, account and businessman Doug Hoffman, from Sarah Palin, Newt Gingrich, William Kristol and Glenn Beck.
The NYT reports: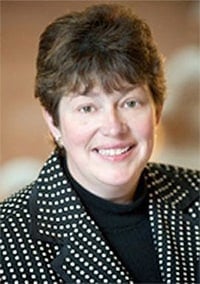 "The candidate, Dede Scozzafava, said she was suspending her campaign in the face of collapsing support and evidence that she was heading for a loss in a three-way race on Tuesday involving Douglas L. Hoffman, running on the Conservative Party line, and Bill Owens, a Democrat.
Ms. Scozzafava had been under siege from conservative leaders because she supported gay rights and abortion rights and was considered too liberal on various fiscal issues.
The Republican National Committee, which had strongly backed Ms. Scozzafava's candidacy, issued a statement applauding her decision and announcing it was now supporting Mr. Hoffman."
Scozzafava has endorsed Democratic candidate Bill Owens for the seat: "You know me, and throughout my career, I have
been always been an independent voice for the people I represent. I
have stood for our honest principles, and a truthful discussion of the
issues, even when it cost me personally and politically. Since
beginning my campaign, I have told you that this election is not about
me; it's about the people of this District. It is in this spirit that I am writing to let you know I am supporting Bill Owens for Congress and urge you to do the same."
Writes Frank Rich: "Barack Obama's most devilish political move since the 2008 campaign was to appoint a Republican congressman from upstate New York as secretary of the Army. This week's election to fill that vacant seat has set off nothing less than a riotous and bloody national G.O.P. civil war. No matter what the results in that race on Tuesday, the Republicans are the sure losers. This could be a gift that keeps on giving to the Democrats through 2010, and perhaps beyond…The battle for upstate New York confirms just how swiftly the right has devolved into a wacky, paranoid cult that is as eager to eat its own as it is to destroy Obama. The movement's undisputed leaders, Palin and Beck, neither of whom has what Palin once called the 'actual responsibilities' of public office, would gladly see the Republican Party die on the cross of right-wing ideological purity. Over the short term, at least, their wish could come true."
Nate Silver on the NY-23 race: "The best-case scenario for the Democrats would seem to be a very narrow
Owens win, which would leave conservatives feeling plenty empowered
(and with plenty of people — notably Scozzafava — to blame) but would
still give Democrats the seat in the Congress and leave them feeling
less worried about the upside potential of conservative populism. The 'extreme' conservatives do have a few electoral advantages over the
moderates: more capacity to generate high turnouts amongst their base,
more differentiation from the establishment, and arguably a "fresher"
message (even if it's all in the packaging). If Hoffman does win by
some margin, it won't be so clear that these conservatives are in fact
less electable than their more moderate Republican brethren, at least
in terms of 2010."
NOTE: I've been made aware that Doug Hoffman is running ads on this site. These are likely contextual ads in our Google network that we would have little luck in blocking. Like other ads from candidates running on this site, they by no means constitute an endorsement of that candidate by Towleroad.