U.S. Senate Armed Services Committee hearings on "Don't Ask, Don't Tell" have been postponed: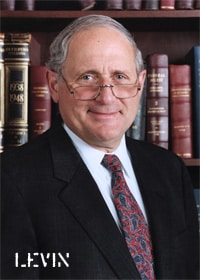 "A planned November hearing by the US Senate Armed Services Committee to consider ending a ban on gays serving openly in the US military will be postponed, a spokeswoman indicated Friday. 'We do not have a date' for the hearing, said the aide, Tara Andringa. Committee staff have been working on Afghanistan issues ahead of President Barack Obama's decision on whether to send more troops, and more recently on the aftermath of the shock rampage at the sprawling Fort Hood military base. The panel's chairman, Democratic Senator Carl Levin, had said in late October that it would hold a hearing in November and that he hoped to 'to find a way to repeal 'Don't Ask, Don't Tell,'' as the policy is widely known."
Lez Get Real talked to Levin's office: 
"'Yes, we don't know when that is going to happen,' said an aide from Senate Armed Services Committee Chair Carl Levin's office.
In October Levin had said that his committee would begin holding hearing in November and that he hoped to "to find a way to repeal the military's 'Don't Ask, Don't Tell,'" policy.
But, Levin said in an interview on C-SPAN's Newsmakers program, scheduled to air Sunday, the hearings on any possible repeal of 'DADT' will likely happen next year…According to the staffer, Levin also stressed in his Newsmakers interview, that the delay necessitated by current events should not be interpreted 'as any effort to avoid the hearing' on the subject however. While giving no timetable for the hearings, Levin did say that the 2011 National Defense Authorization Act could be one of the vehicles to carry repeal legislation.
Both the White House and Speaker Nancy Pelosi (D-Calif.) are also backing the strategy of using next years defense authorization bill to change the policy on LGBT's serving in the military according to Capitol Hill insiders."