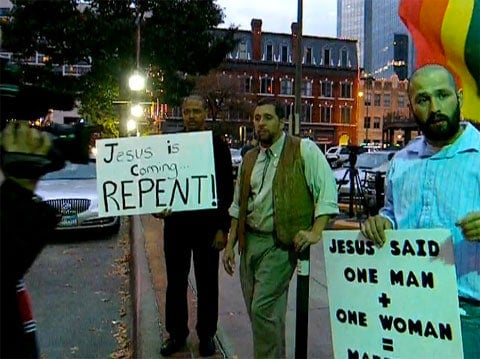 A rally is planned for 5pm this evening outside Fort Worth City Hall as recommendations by a Diversity Task Force undertaken after the Rainbow Lounge Raid in July come up for a vote at City Council.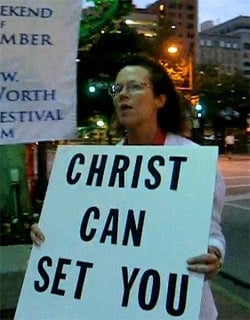 The task force recommends Fort Worth amend the city's insurance policy in order toimplement diversity training for city officials and law enforcement officers and extend the city's nondiscrimination ordinance to include gender expression. The recommendations also include extending domestic partner benefits, shared pensions and family leave for gay and lesbian city employees, including a company's record on domestic partner benefits when considering city tax breaks, including sex-change surgery in city health insurance coverage, posting nondiscrimination language on job notices, including a letter to police recruits, the establishment of support groups for gay, lesbian, bisexual and transgender employees, educational fairs and public events to increase awareness of the city's anti-discrimination ordinance, and a push for state and federal anti-discrimination laws.
The conservative religious community is, not surprisingly, opposing the recommendations. On Sunday evening the activist group Queer LiberAction was scheduled to host a "Milk Box" in Fort Worth, and were run off in fear of violence by a Christian group that formed and took over the corner.
Watch the 'Milk Box' incident, AFTER THE JUMP…