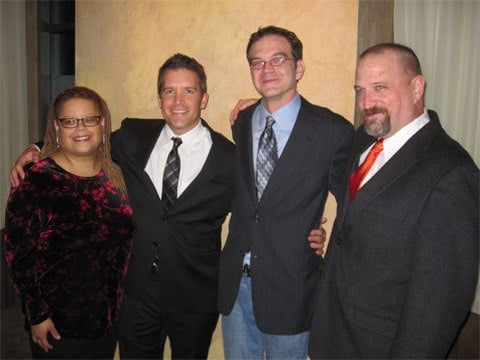 Last night I was proud to be presented with a Courage Award from the New York Anti-Violence Project in recognition of the impact blogs have made in the fight for civil rights and against violence in our communities.
I was honored alongside Pam Spaulding (Pam's House Blend), Bil Browning (Bilerico), and Joe Jervis (Joe.My.God) at an event at the W New York. Just wanted to say thanks again to the AVP for the important work they do, and to Michelangelo Signorile for the wonderful speech he delivered giving us the award.
Also receiving awards were the law firm Clifford Chance and playwright Tony Kushner.
Pam has some more photos and videos up at her site.